Kings Place, an independently funded arts and conference centre in London has integrated Panasonic broadcast cameras into its event space.
The venue hosts a variety of music, art and entertainment events, from classical music concerts to comedy. It consists of two concert halls, two art galleries and a handful of event spaces, and is the first new public concert hall to be built in London since the completion of the Barbican.
Duringresearch the team at Kings Place read Panasonic case studies of similar event spaces and, impressed with the ease of integration, decided to see the cameras in action for themselves. They chose six Panasonic AW-HE130 cameras for their flexibility and ease of use.
Chris Philips, Director of Technical and ICT for Kings Place said, "We looked to similar venues to see what technology they were using. We read Panasonic case studies for installations at The Barbican and The Royal Academy of Music, and arranged to meet the teams at both venues. We did this because, for me, you can't just look at the cameras and know it's going to be the right fit - you have to really look at how they integrate in to the existing control systems back of house."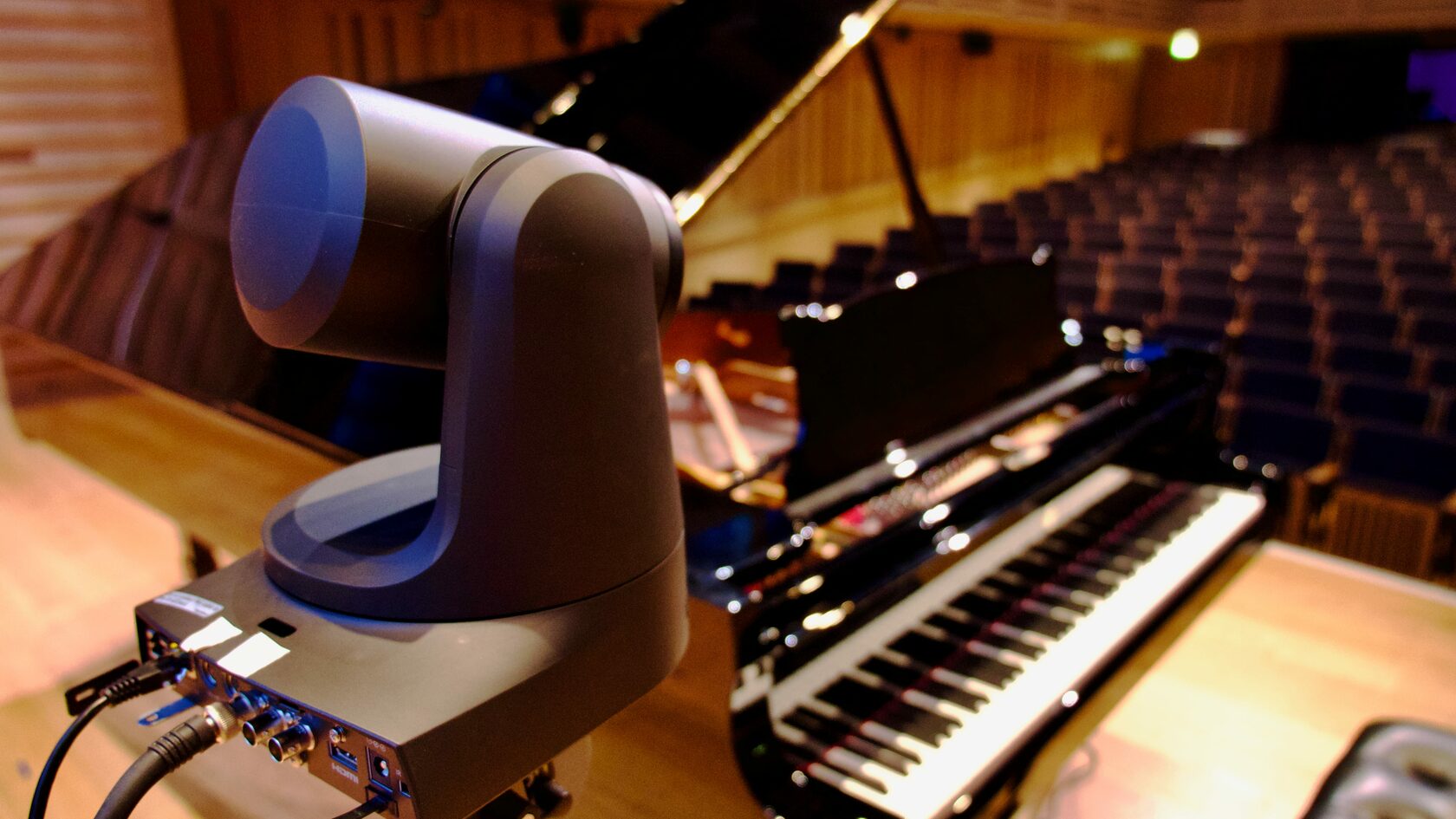 With the varied programme of events at Kings Place, the system installation had to be able to accommodate the venues lighting requirements. Arts events in particular are often quite a bit darker, so investing in a quality camera which can shoot in low light was a must. The HE130 is equipped with three 1/2.86-type MOS sensors, allowing for high-grade filming even in low light conditions.
"The nice thing is that when we went to The Barbican and saw how they used the HE130's, it was noticeably different to the Royal Academy of Music. This was really interesting and demonstrated the flexibility of the camera, which was the real deciding factor. Having peers introduce and endorse the technology, was also incredibly powerful," explains Chris Philips
Dave Wells, Recording and Broadcast Manager for Kings Place, said, "we just kept coming back to the AW-HE130's as they just ticked all of our boxes. They are so discrete and you can put them up anywhere really quickly, making them ready to use within such a short period of time."
For more information visit:
https://business.panasonic.co.uk/professional-camera/ 
Sorry there was an error...
The files you selected could not be downloaded as they do not exist.
You selected items.
Continue to select additional items or download selected items together as a zip file.
You selected 1 item.
Continue to select additional items or download the selected item directly.