Arc Welding System
TAWERS WG4 Arc welding system
New Generation
The TAWERS-WG4 Arc Welding System is suitable for CO2, MAG, MIG and Stainless Steel welding applications.
Scroll down
Highly accurate and efficient welding experience
Easier to use with touch panel and 3D display
For manufacturing where everything is connected
Cables arranged on the back to save space
WG4 Arch Welding System
The New Generation
Optimum welding processes are achieved by utilising an integrated inverter power source within the robot controller, ensuring complete synergy within the common control system. 
Improvement in manipulator controlperformance
TP touch panel adopted
Improved maintainability
IoT industry standard I/F adoption
Compliance with international standards for functional safety
Hardware and software have evolved significantly
Maximize Robotics Potential with Multi-Core CPU
High-speed control with multi-core and single core performance improvement.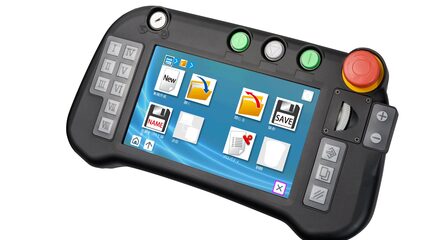 Enhanced Teach Pendant with Touch Panel and 3D Display
Intuitively Operate with Touch Panel.Enable 3D Display with OpenGL Integration.
Improved motion accuracy
Improved motion command trajectory for improved trajectory accuracy backlash correction and deflection correction have been developed for all models, and trajectory accuracy during high-speed welding.
Reduce Takt Time with Improved Acceleration and Maximum Speed on Each Axis
Improved acceleration and deceleration control increases maximum speed on all axes, with emphasis on the baic 3-axis for reduced takt time.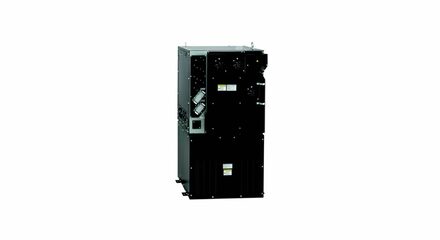 Cable Arrangement
Optimized cable configuration enables space-saving without compromising large volume.
Safety Technology that Complies with International Standards
Functional Safety, Safety I/O & External Axes
| | |
| --- | --- |
| Memory Capacity | 40,000 points |
| Position Control Method | Software Servo System |
| External Memory I/F | TP: SD memory card slot x 1 USB2.0 (Hi-speed supported) x2 |
| Number of control axes | Simultaneous 6 axes (max. 27 axes) |
| Other Input/Output Signal | Dedicated Signal: Input 6 points, Output 8 points General purpose signal: Input 40 points, Output 40 points Safety Input/Output: Input 8 points, Output 8 points |
| Input Power Supply | 3-phase, AC200 V (+-10%), 50 Hz/60 Hz (+-2%) |
| Input Cable | 14 mm2 (AWG6) or more |
| Ground Cable | 14 mm2 (AWG6) or more |
| Applicable Welding Method | CO2/MAG/Stainless Steel MIG Pulse MAG/Stainless Steel pulse MIG |
| Output Current | 30 A-350 A DC |
| Output Voltage | 12 V-36 V DC |
| Rated Duty Cycle | 10 Minute Cycle CO2/MAG/Stainless Steel MIG: 80% Pulse MAG/Stainless Steel pulse MIG:60 % |