Award-winning cinematographer Kate Reid has made use of the Panasonic VariCam 35, to shoot the highly anticipated second series of ITV police drama, Marcella.
The critically-acclaimed drama, which was acquired by Netflix, was a smash hit in 2016, attracting over nine million viewers at its peak. It follows Anna Friel, as Detective Marcella Backland, as she investigates the death of a young boy whose body has been discovered several years after his disappearance.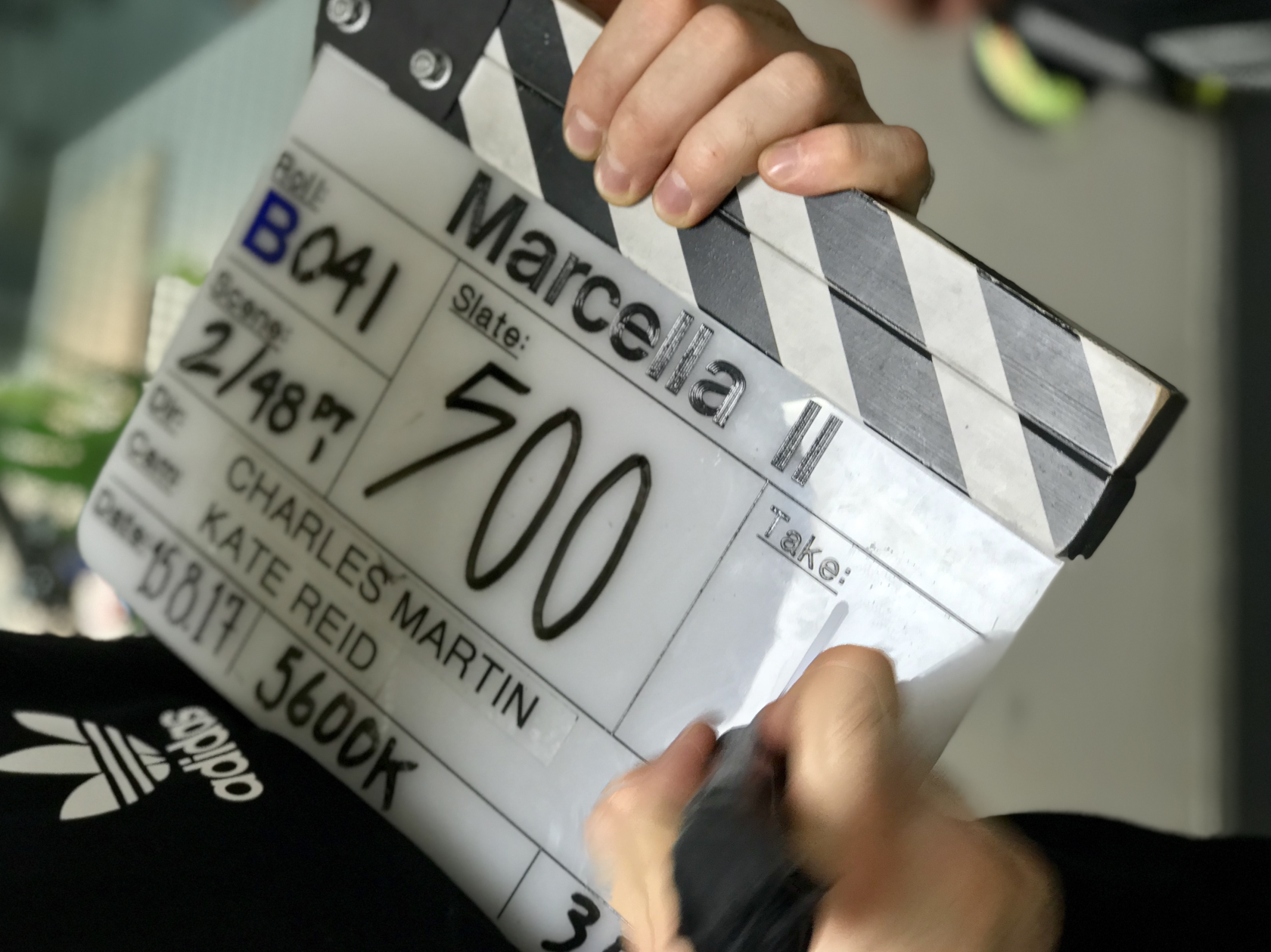 The first series of the scandi-noir drama, was shot largely at night and in the depth of a London winter, resulting in a dark, foreboding look. However, due to filming schedules, the second series was filmed in the summer, but writer and executive producer Hans Rosenfeldt, the show's executives and returning first series director Charles Martin, were keen to continue this look for series two.
Kate Reid, Director of Photography says, "The subject matter is pretty dark, so there is a license to light in a very dramatic way, and I was happy to follow in the same vein as the first series as I had enjoyed the style."
Whilst the cast and structure maintained their continuity into the second series, Kate Reid chose to shoot series 2 on a different camera, whilst still achieving the thriller-like look that had been established in series 1.
"Shooting in 4K is a requirement for Netflix productions which lead to a shortlist of five cameras I wanted to test during prep, none of which I had any prior experience of, including the Sony F65 which season one was shot on, as well as the VariCam35 and LT," explains Kate.
"I have to say I really liked the VariCam35. The compact size of it was one of the deciding factors (in comparison to the camera used in series one) as we were shooting in physically small spaces, which would require the camera to be hand held at times. I was really impressed with the VariCam's picture and especially the dual ISO feature," Reid continued.
"After shooting some test footage and taking it into the grading suite to look at, it was really interesting to see how much we could pull back the highlights, which was reassuring as I knew that shooting in summer there was a good chance I would have to manage blown out windows in certain locations where I didn't have much control over them, so this supported my decision to change the camera," added Reid.
Sorry there was an error...
The files you selected could not be downloaded as they do not exist.
You selected items.
Continue to select additional items or download selected items together as a zip file.
You selected 1 item.
Continue to select additional items or download the selected item directly.