Dust. Drops. Knocks. Extreme weather. Whatever the challenge, TOUGHBOOK is built for lasting performance. The TOUGHBOOK range consists of laptop, tablet, handheld devices and accessories. These are partnered with TOUGHBOOK Professional Services such as warranties and support, enterprise-class software, security and integration. TOUGHBOOK sets the industry standard for ruggedised devices that are customisable for the needs of your mobile workers. Proven to operate in extreme environments, so the weather never becomes a problem for your mobile teams.
Leading the rugged revolution since 1996
We created the first generation of tougher devices and the rugged device market itself. We've since established ourselves as number one in the category, and have maintained our position as Europe's leading rugged laptop manufacturer ever since. 
Helping you work smarter, not harder
It may be our technology that sets us apart from the competition. But it's the hard-working people who use TOUGHBOOK each day – in the field, smart factories, warehouses and war zones – who give us purpose. Your challenges are ours and we celebrate your every success. 
Beyond hardware 
We're always thinking of new ways to support our customers. From customised engineering and third-party software integration to exceeding your security, warranty and rapid replacement expectations, we pride ourselves on providing a full ecosystem of solutions and services.
Contact us today to discuss how our technology can help you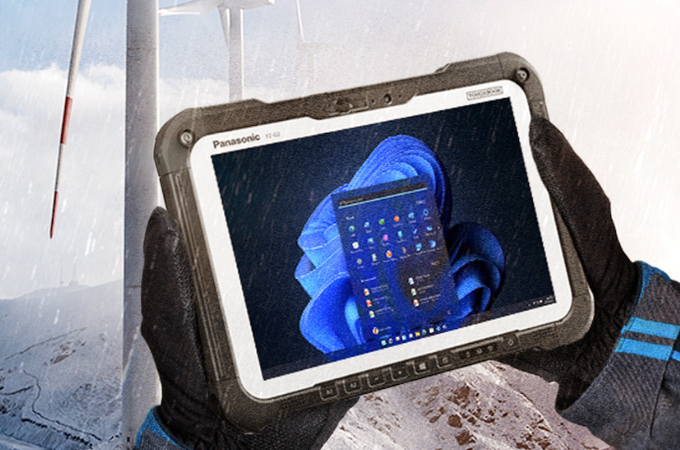 Thank you, we've received your submission, and we'll be in touch soon!