PANASONIC L.I.V.E. SERIES SHOWCASES VIRTUAL INNOVATIONS IN THE BROADCAST & MEDIA INDUSTRY
Scroll down
Panasonic's L.I.V.E. Series brings to life its vision for the future of broadcasting with its Smart Live Production concept.
Bracknell, UK. 30th September 2020 – Panasonic today launched its new L.I.V.E. Series, designed to lift the lid on the ground-breaking capabilities of its technology in virtual studios and to address the challenges of live production in a rapidly changing industry. Recorded with partners at four different studios across Europe, the Panasonic Live Integrated Video Experience (L.I.V.E.) Series is aimed at industry insiders looking to harness the latest broadcast and production technology and techniques and design their own virtual studio.
Challenges addressed in the five-episode series include managing the move to remote production and the necessary workflow changes, enhancing the production value of live streamed content and the adoption of VR and AR technologies.
Talking about the concept behind the LIVE Series, Andre Meterian, Director of Panasonic's Professional Video Systems, said: "This is a time of incredible innovation in the industry and this series, a first from Panasonic, brings to life our vision for shaping the future of broadcasting. It's a practical series that demonstrates just what can be achieved in the virtual studios across Europe today and throws the spotlight on industry experts to show how live production challenges can be addressed by thinking creatively and using the latest already available technology."
The first episode to follow the introduction that kicks off the series was produced at Creative Technology's virtual studio in London, and showcases Panasonic's 'Smart Live Production', a concept covered throughout the series. Smart Live Production places KAIROS, Panasonic's next generation IT/IP live video processing platform, at the heart of an end-to-end solution that operates seamlessly with Panasonic's leading camera systems, projectors and displays, and that can be integrated into other existing systems.
Alongside each studio episode, there is an accompanying behind-the-scenes feature showing how the episode was made and additional partner interviews and content.
Panasonic innovations explored in the Series include:
Kairos – the next-generation IT/IP live video processing platform, offering uncompressed processing, unlimited video layers, and a latency of just a single frame.
The AW-UE100 camera – A 4K 50/60p PTZ camera that supports high-bandwidth NDI, NDI/HX and SRT, and the FreeD protocol for building AR and VR systems.
The new-look system-camera line-up, including an introduction to the entry-level AK-HC3900 and mid-range AK-UC3300 cameras.
The 8K ROI (Region Of Interest) camera system, an automatised production tool able to provide up to 5 different virtual camera shots from a single camera position by cropping into a large 8K canvas.
Robotics – to enable smooth and automated movements that can be managed remotely, to provide more dynamic images and engaging content.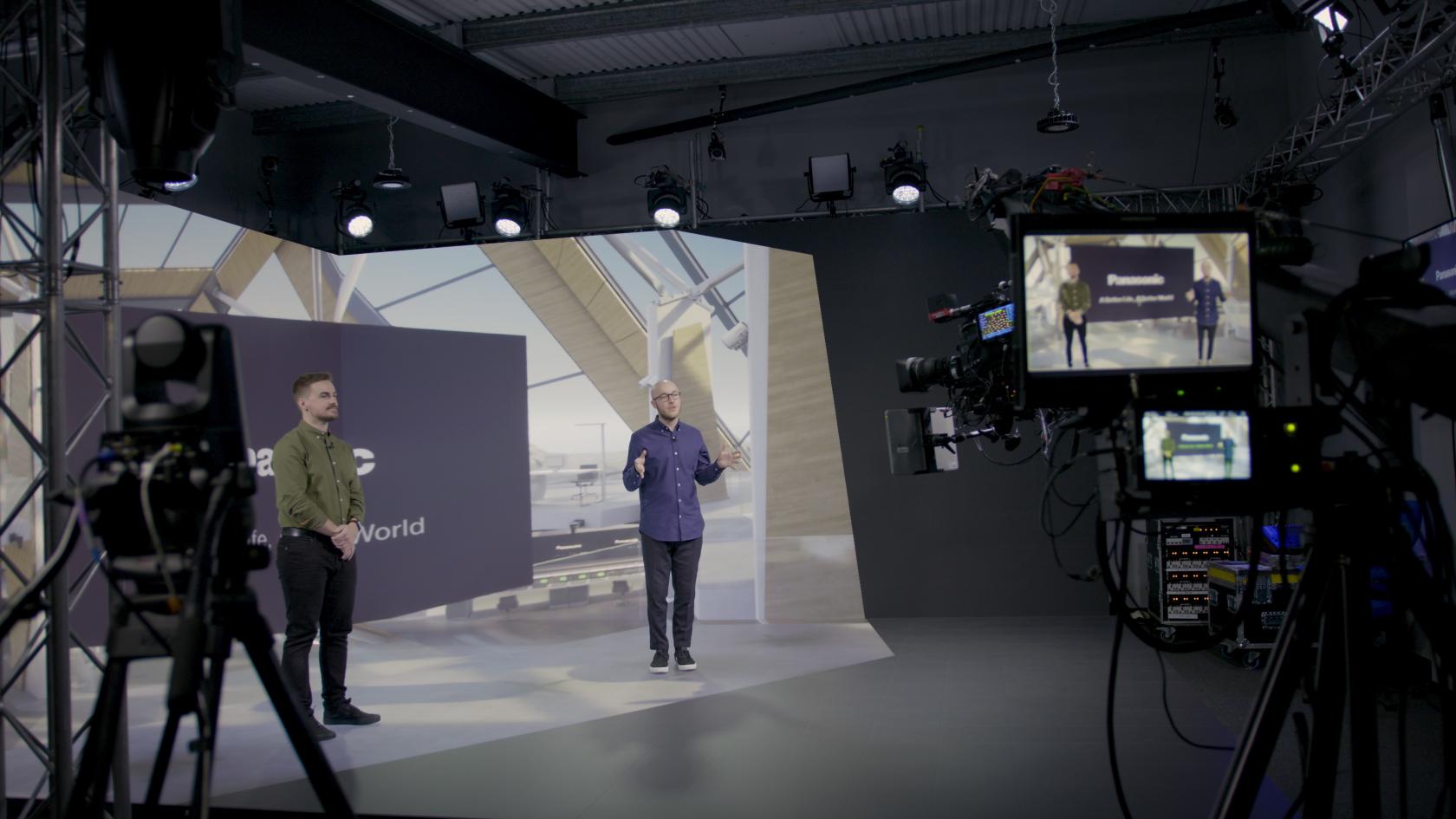 Sorry there was an error...
The files you selected could not be downloaded as they do not exist.
You selected items.
Continue to select additional items or download selected items together as a zip file.
You selected 1 item.
Continue to select additional items or download the selected item directly.