Panasonic has announced the development of the AW-UE150, a new 4K integrated remote camera that will offer 4K 50p capture - a first for a broadcast-class PTZ.
With an HDR mode, support of various 4K interfaces and simultaneous 4K/HD output, the UE150 will also afford the widest viewing angle (75.1 degrees, horizontal) in its class.
Targeted at high-end applications in broadcast, production, corporate as well as events and staging, the UE150 will incorporate a 1-type MOS sensor and 20X optical zoom, as well as seamless intelligent zoom (i Zoom). The 4K interfaces supported will include 12G-SDI, HDMI, optical fiber and IP.
"The UE150's step-up in resolution, lensing and interfacing present a clear 4K upgrade path and a new generation of workflow for such premium PTZ applications as high-end enterprise, and broadcast or production applications," said Sivashankar Kuppusamy, Marketing Manager EMEA for Panasonic. "This new class of PTZ camera will be introduced alongside the industry leading
AW-HE130
, giving users two different premium, integrated PTZ cameras - with unique feature sets and potential applications."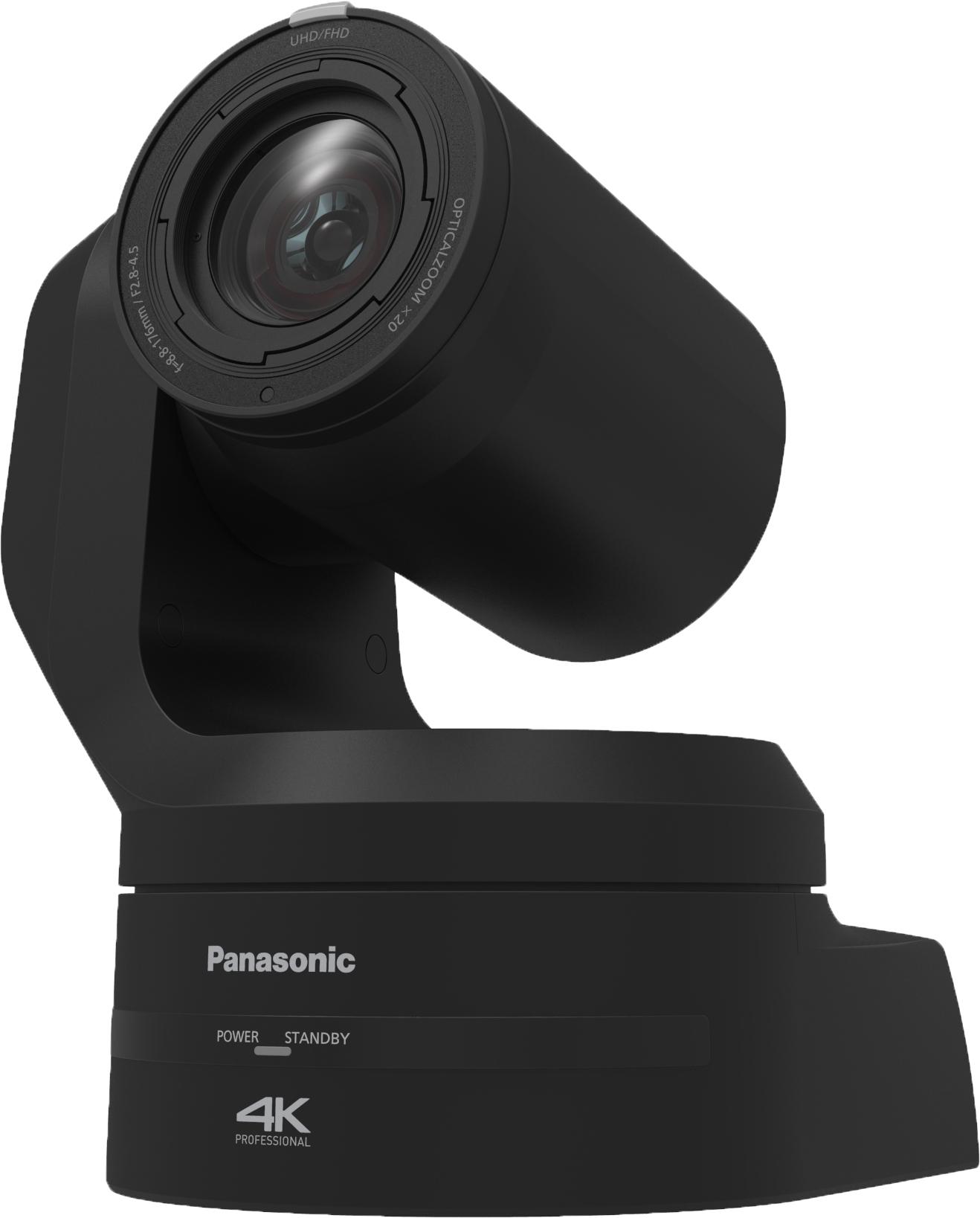 Panasonic has also announced a new remote camera controller, the AW-RP150, which is compatible with the UE150 as well as Panasonic's higher end PTZs and other remote cameras. The RP150 offers significant improvements over previous models, including a new single-hand operation joystick (controlling PTZ or Focus) and a large touch-panel LCD screen for monitoring and menu setting. The RP150 adds an SDI input to the LCD panel for camera monitoring.
Both the AW-UE150 and AW-RP150 are set for release in Winter 2018.
For more information on Panasonic Broadcast & ProAV, please visit: http://business.panasonic.eu/broadcast-and-proav
Sorry there was an error...
The files you selected could not be downloaded as they do not exist.
You selected items.
Continue to select additional items or download selected items together as a zip file.
You selected 1 item.
Continue to select additional items or download the selected item directly.