Smallest 20 000 lumens Solid Shine Laser Projector
PT-RS20K
Discontinued
Stunning image quality in a compact body designed for large venues. Laser light source, 3-chip DLP, 21 000 centre lumens,  SXGA+, maintenance-free projector. 
Laser 3-chip DLP, smallest and lightest 21 000 centre lumens,  SXGA+
Lamp-free laser projection with dust resistant liquid cooling system for 20000 hours maintenance free operation
Real maintenance-free projection with filter-less design and no need for smoke-filter
Un-interrupted projection with dual-light source and built in redundancy inputs
Geometric Manager Pro, colour matching and edge blending
Smallest 20 000 lumens Solid Shine Laser Projector.Stunning image quality in a compact body designed for large venues. Exchangeable lens, 24/7 Operation, Digital link, Geometric Adjustment,  360° flexible installation.
|   | PT-RZ21K | PT-RS20K |
| --- | --- | --- |
| Brightness | 21,000 lm (Center) / 20,000 lm | 21,000 lm (Center) / 20,000 lm |
| Resolution | WUXGA | SXGA+ |
| Contrast ratio | 20.000:1 | 20.000:1 |
More compact
More colourful
More flexible
More reliable
More of what you love
The world leader in laser projection
High-brightness in a small package
RS20K is the number one compact and lightweight projector in the high-brightness class and it has the smallest footprint of any 20,000lm projector. At just 49kg, it's also extremely lightweight and easy to handle, making it perfect for rental or stage use. The RS20K is almost the same size as the DZ21K2 and will fit in the same frame.
Incredible colours
If you're looking for vivid colour and unbelievable brightness, the RS20K delivers. It combines 3-Chip DLP™ imaging with SOLID SHINE Laser Phosphor technology to give stunning image quality. Solid-state laser light sources and specially engineered heat-resistant phosphor wheels work together with three discrete DLP™ modules (R/G/B) for high brightness, true colour accuracy, and high contrast in large venues: ideal for exhibitions, show and other large events. The RS20K is compatible with the latest colour space standards so you can be sure it will reproduce images accurately.
Project from any angle
The RS20K is compatible with all of our existing 3-Chip DLP lenses including our ET-D75LE95 ultra-short throw lens to make it easy to install, even in tight spaces like galleries and exhibitions. Thanks to SOLID SHINE Laser technology, the projector can handle 360-degree installation through any axis: it can be mounted at whatever angle you like without distorting the picture.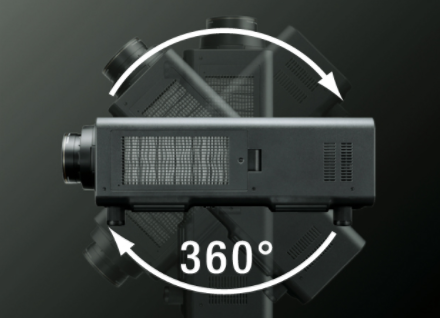 Failsafe design means the show will go on
The RS20K uses 3-Chip DLP™ for high-quality, high-brightness projection and colour uniformity that lasts forever. The RS20K's mounting structure has a rigid design to prevent external vibration affecting the image.
What's more, it's completely dust resistant: the laser modules are hermetically sealed so dust can't get in and the projector has a very efficient filter-less design – a world first. Plus the New Durable Dust-proof Optical System means you'll get stable projection even in dusty environments. The Dust-proof Optical System and high-performance cooling system combine to give you 20,000 hours of maintenance-free use (in light source output normal mode).

More of what you know and love
With the DZ21, Panasonic created a reference model for large venue and rental projectors. The RS20K builds on the DZ21's heritage to give you improved performance along with the inputs and menu layout you're familiar with. It works perfectly with the DZ21 and DZ21K2 thanks to Mix&Match feature. And thanks to our patent-pending Contrast Synch technology, the RS20K offers dynamic contrast with high contrast of 20,000:1 even when used in multi-projection applications.
The world leader in laser projection
Panasonic is the world's most experienced laser projector manufacturer, supplying more of the global market than anyone else. Learn more about Panasonic laser projection technology here.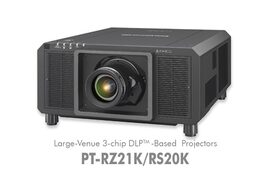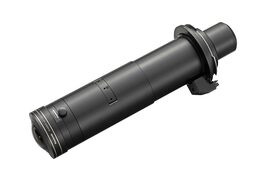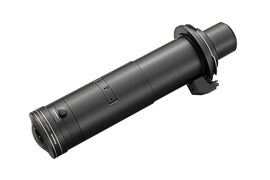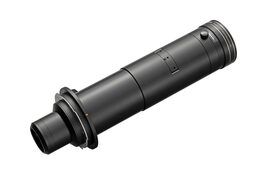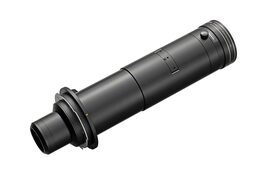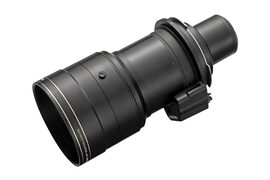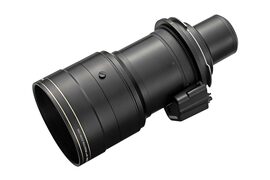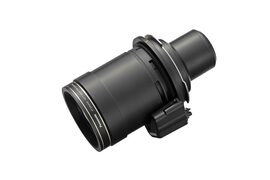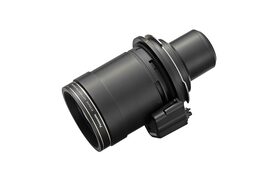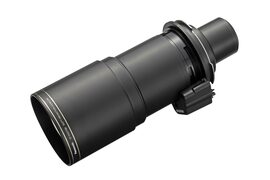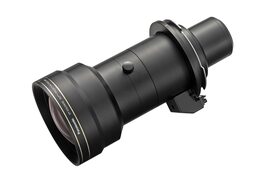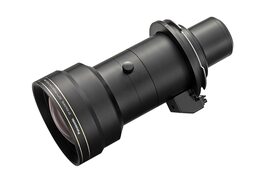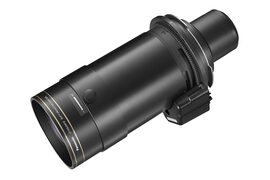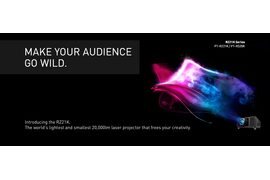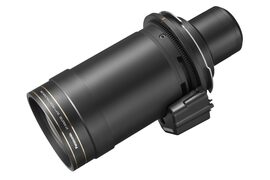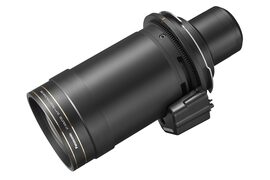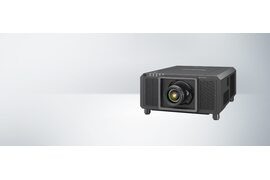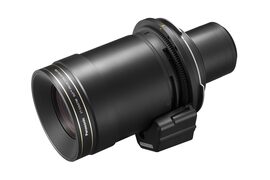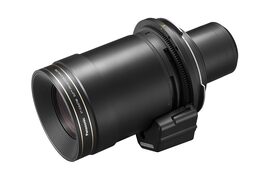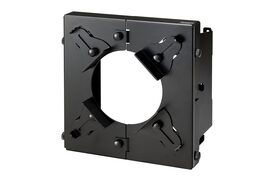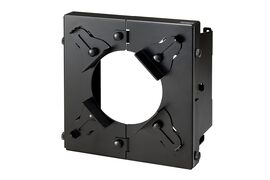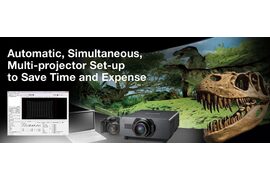 | | |
| --- | --- |
| Brightness | 21000 lumens (centre) |
| Resolution | SXGA+ |
| Technology | Laser 3-chip DLP |
Lenses for 3-Chip DLP < 35.000 lumens
ET-D3LEF70
A wide 91.5° viewing angle achieves maximum screen coverage with a single projector. 
Lenses for 3-Chip DLP < 35.000 lumens
ET-D3LET30
2.57-5.00:1 for PT-RQ32K (16:10 aspect ratio)2.40-4.66:1 for PT-RZ31K/RZ21K (16:10 aspect ratio)2.59-5.05:1 for PT-RS30K/RS20K (4:3 aspect ratio)
Lenses for 3-Chip DLP < 35.000 lumens
ET-D3LET40
4.94-7.94:1 for PT-RQ32K/RQ22K (16:10 aspect ratio) 4.61-7.41:1 for PT-RZ31K/RZ21K (16:10 aspect ratio) 4.99-8.02:1 for PT-RS30K/RS20K (4:3 aspect ratio)
Lenses for 3-Chip DLP < 35.000 lumens
ET-D3LEU100
Project in tight spaces from very short throw-distances. With zero offset capability, this lens option widens the versatility of Panasonic's 3-Chip DLP™ lineup