KAIROS enables Creative Technology to manage the exciting transition from baseband SDI to IP routing.
Bracknell, UK. 30th March 2021 – Creative Technology (CT), part of the NEP Worldwide Network, has seen its UK and Northern Europe offices invest in KAIROS, Panasonic's revolutionary IT/IP-based video production platform that's set to change the industry.
"We've been developing an IP strategy at CT for a number of years, but until now we haven't had a platform that enables us to manage the exciting transition from baseband SDI to IP routing," said Sid Lobb, Head of Integrated Networks & Vision at Creative Technology. "We see KAIROS enabling us to do just that. It allows us to offer our clients the capabilities of mixing and switching between video signals, and distributing it in any format and resolution required by the client. We are extremely excited to both continue our partnership with Panasonic, and support the evolution of KAIROS as a platform."
Resolution and format independent, KAIROS is a software-based, open architecture platform that uses CPU/GPU processing to deliver significantly improved performance. It enables uncompressed processing, true uncompressed 4K inputs and full simultaneous support of baseband and IP signals, such as ST2110 and NDI – all at super low 1-frame latency processing speeds.
CT is one of the world's leading suppliers of specialist Audio Visual equipment to the broadcast, corporate, entertainment, and sport industries, and is a recognised technology partner for both Panasonic's Broadcast & ProAV and Visual System divisions. As well as putting KAIROS at the heart of its video production capabilities, CT has offered its facilities as a training centre for operators looking to exploit the full potential of the KAIROS system.
"The adoption of KAIROS by one of the world's leading industry suppliers underlines its credentials as a game-changing platform," said Andre Meterian, Director of the Professional Video Systems Unit for Panasonic Business. "KAIROS significantly improves the quality and productivity of live video production and video streaming services for broadcasters and event producers and is set to become the de facto standard for next-generation video production platforms."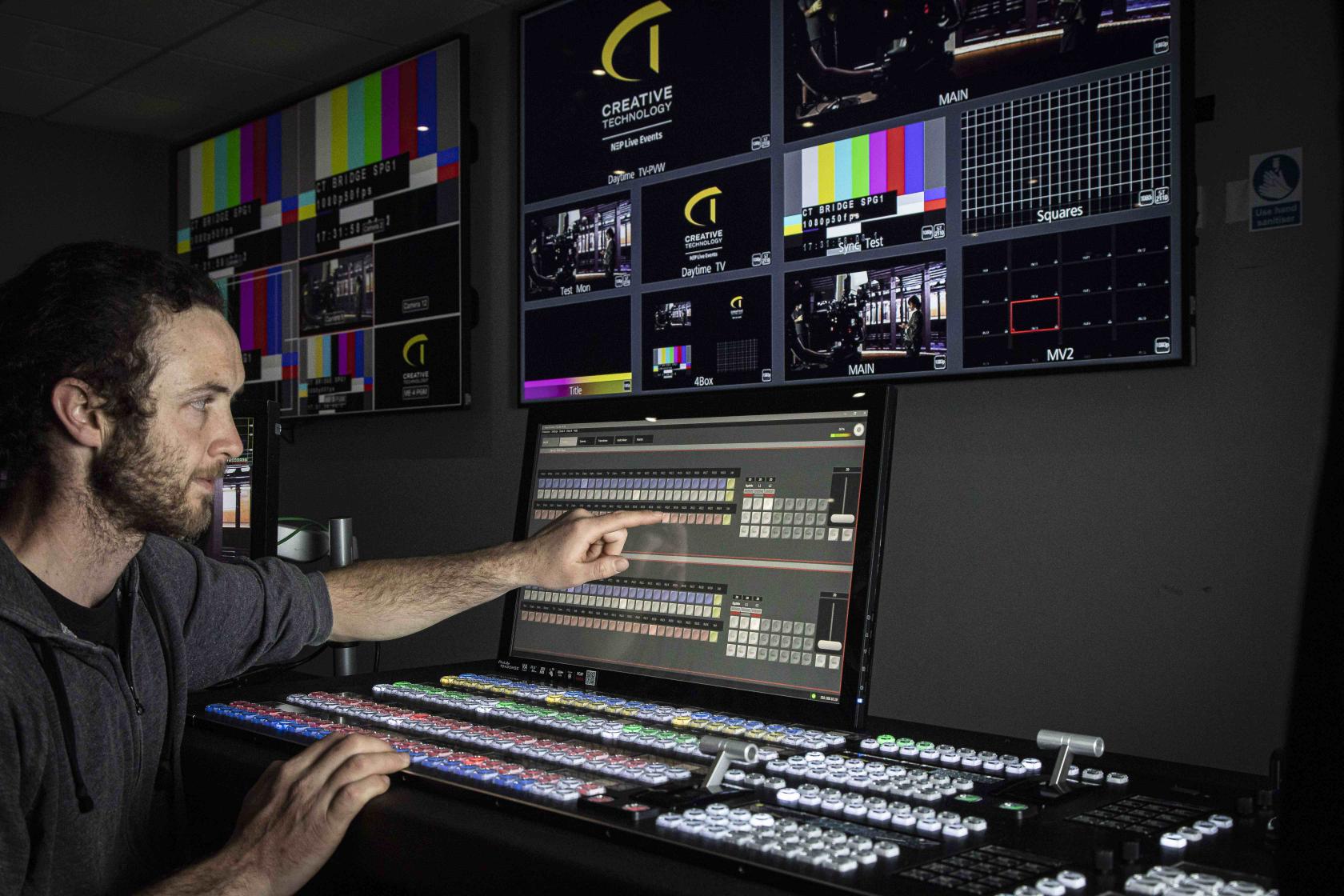 Sorry there was an error...
The files you selected could not be downloaded as they do not exist.
You selected items.
Continue to select additional items or download selected items together as a zip file.
You selected 1 item.
Continue to select additional items or download the selected item directly.