40% are only willing to invest in tried and tested technology to help meet demand.
Bracknell, UK. 29th September 2021 – A hesitancy to adopt new technologies is piling pressure on European supply chain delivery companies, research shows. Three-quarters of organisations reported that the most significant challenge in the past 12 months has been simply keeping up with e-commerce fuelled demand for deliveries, however  40% are still only willing to invest in tried and tested technology to help meet demand.
For example, 80% of organisations had no plans at all to introduce Autonomous Mobile Robots (AMRs) in the near future. However, organisations who have already implemented AMR technology have reported marked efficiency improvements with AMRs not only assisting human workers in a flexible and scalable way but also reducing unproductive time within warehouse operations.
Only 54% of European supply chain organisations already used handhelds for goods-in, put away and inventory tasks – and 16% still hadn't even considered them. Most European delivery companies agree that mobile devices are vital for increasing operator efficiency and accurately capturing and sharing data in real-time but 40% are still using manual and paper-based processes.
"Intelligent technology solutions can be a game changer in driving operational efficiency for the entire supply chain but a significant proportion of businesses seem hesitant to adopt these new technologies," said Shusuke Aoki, Chief Transformation Officer at Panasonic Business Europe. "Organisations that have introduced new technologies are already gaining significant competitive advantage and addressing their top 3 business challenges of keeping operating costs under control, improving sorting efficiency and addressing labour shortages. We're ready to collaborate with and support logistics organisations using our know-how and capabilities to make this transformation easier for European businesses."
The research was commissioned by Panasonic Business and Zetes and carried out by Triangle Management Services. The findings are summarised in the whitepaper: Supply Chain Technology Trends in the European Delivery Industry, which further explores insights provided by senior executives from major transport and logistics organisations across Europe and identifies the technologies that will drive supply chains forward in the future.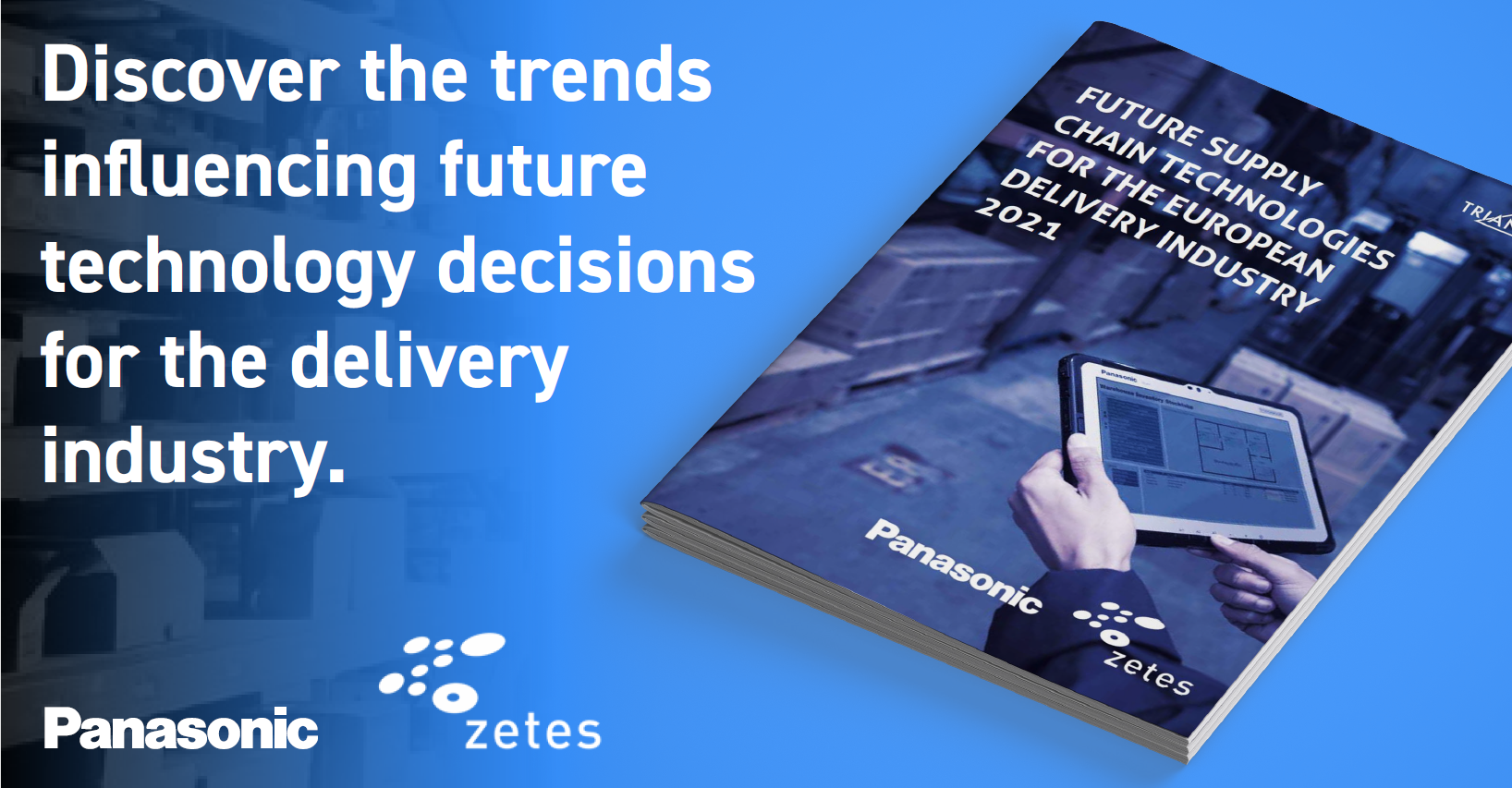 Sorry there was an error...
The files you selected could not be downloaded as they do not exist.
You selected items.
Continue to select additional items or download selected items together as a zip file.
You selected 1 item.
Continue to select additional items or download the selected item directly.