More of the quality you need, less of the maintenance you don't, Panasonic Connect professional displays are robustly built for every business application. Digital signage, hybrid or huddle room meetings, corporate training, rental and staging – you name it. For high-traffic environments and always-on operation.
Standout Products
Our professional displays provide crisp, clear, high-resolution images with perfect colour reproduction, strong contrast and deep blacks. With configurable input slots for streaming formats, Panasonic Connect gives you flexibility as well as future-proof products. Below are a just few of the highlights from our extensive range. 
Page
Professional 4K Displays Ideal for Widening Needs of Corporates and Classrooms. From 43" to 86"
Page
4K Entry Displays in from 43" to 98" that flexibly match corporate meeting rooms/educational use
Page
Mounted InGlass multi-touch™ overlay for an ultra-precise paper like writing experience. Available from 55' to 86"
Our Displays, Your Industry.
Related Product Groups
Our Displays, Your Industry.
Look around and you'll see our products almost everywhere. Beyond the obvious connections with the Media & Entertainment Industry, we're the innovators helping the Retail Industry bring the high street alive. Assisting educators with making classrooms more collaborative. Helping companies make conferences unforgettable. Discover how we're helping your industry stay ahead.
Related Product Groups
No matter which category or segment, we help connect people, processes, and technologies to improve and innovate where it matters most.
Success Stories
See how we could help you, via how we've helped others
From grabbing the attention of attendees at the Czech Republic's top conference hotel, to the bottom of the sea at Madrid's Atlantis Aquarium. Open our compelling AV case study files here. 
Blogs and insights
Tap into our knowledge-shares and professional opinions
In our world of rapidly-changing technology, here you'll find the blogs, whitepapers and other informative thought pieces that could keep you ahead of the curve.
What's new in professional displays
We've selected what we think is some of our most important product news and information. Catch up with it here.
Stay future focused with Panasonic Connect. Subscribe to our newsletter.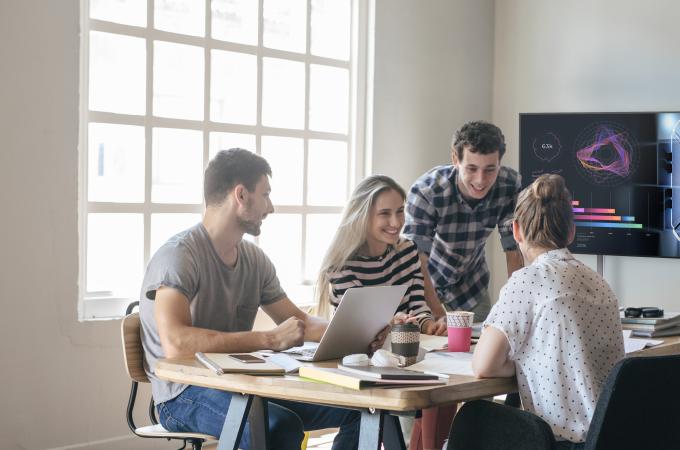 Thank you, we have signed you up!