Panasonic Business has marked the tenth anniversary of its PTZ camera range by unveiling the latest addition to its PTZ lineup at NAB 2019, on a booth designed around seven designated solution areas, focused on broadcast, sports venues, and live production.
On show was the AW-HE42 Full HD remote PTZ camera offering a wide range of interfaces including 3G-SDI, HDMI, IP and Genlock. The HE42 features a wide horizontal viewing angle of 65.1 degrees, a 20X optical zoom, and 30X i.Zoom.
The camera was one of a range of PTZ products featuring NDI|HX support on show.[1]Several demonstrations of the shooting, acquisition, and distribution of videos using remote camera systems were on display on the Panasonic stand[AA1] , alongside various applications for the company's AV-HLC100 live production center.
Panasonic also revealed further information on its 8K ROI (Region Of Interest) multi-camera system (AK-SHB800GJ), which was introduced at IBC 2018. Scheduled for release in July 2019[AA2] , it features a compact, box-type shape and is equipped with an EF lens mount Providing wide-angle 8K image from a single CMOS image sensor, the camera allows up to four different HD videos to be cropped, panned, tilted, and zoomed individually, reducing the system cost and complexity from four HD cameras to one, improving efficiency and reducing operating costs in live events and sports applications.
In smart studio production, the company presented next-generation studio sub-systems that allow for higher efficiency and labour saving, by automatically tracking performers using the ROI camera and BlackTrax real-time tracking systems, as well as presenting augmented reality (AR) utilising the AW-UE150 4K 50p remote camera, alongside partnerships with Technopoint and Brainstorm.
Panasonic also announced the launch of the 'P2 Cast on AWS' workflow, alongside the development of a new P2 4K camera recorder, and P2 MXF recording compatibility for the newly launched AG-CX350 handheld camera recorder, all expected this year. Trial operation together with EDIUS Cloud (Grass Valley) on AWS has already commenced, and preparations are being made to roll out the service within 2019.
In the live production area, Panasonic displayed shooting solutions for live operation across a variety of scenarios, including a demonstration of 4K wireless transmission through linkage with other companies. In addition, Panasonic announced the development of a new-concept of broadcast switcher. The Live Production Suite (LPS), which is compatible with 4K images and IP transmission, offers flexibility and scalability to construct a system according to user needs. Media over IP (MoIP) frees users from the usual restrictions of transmission distances by using an IT infrastructure, so that it's possible to operate remotely from a broadcasting station without using a local studio or outside broadcast van.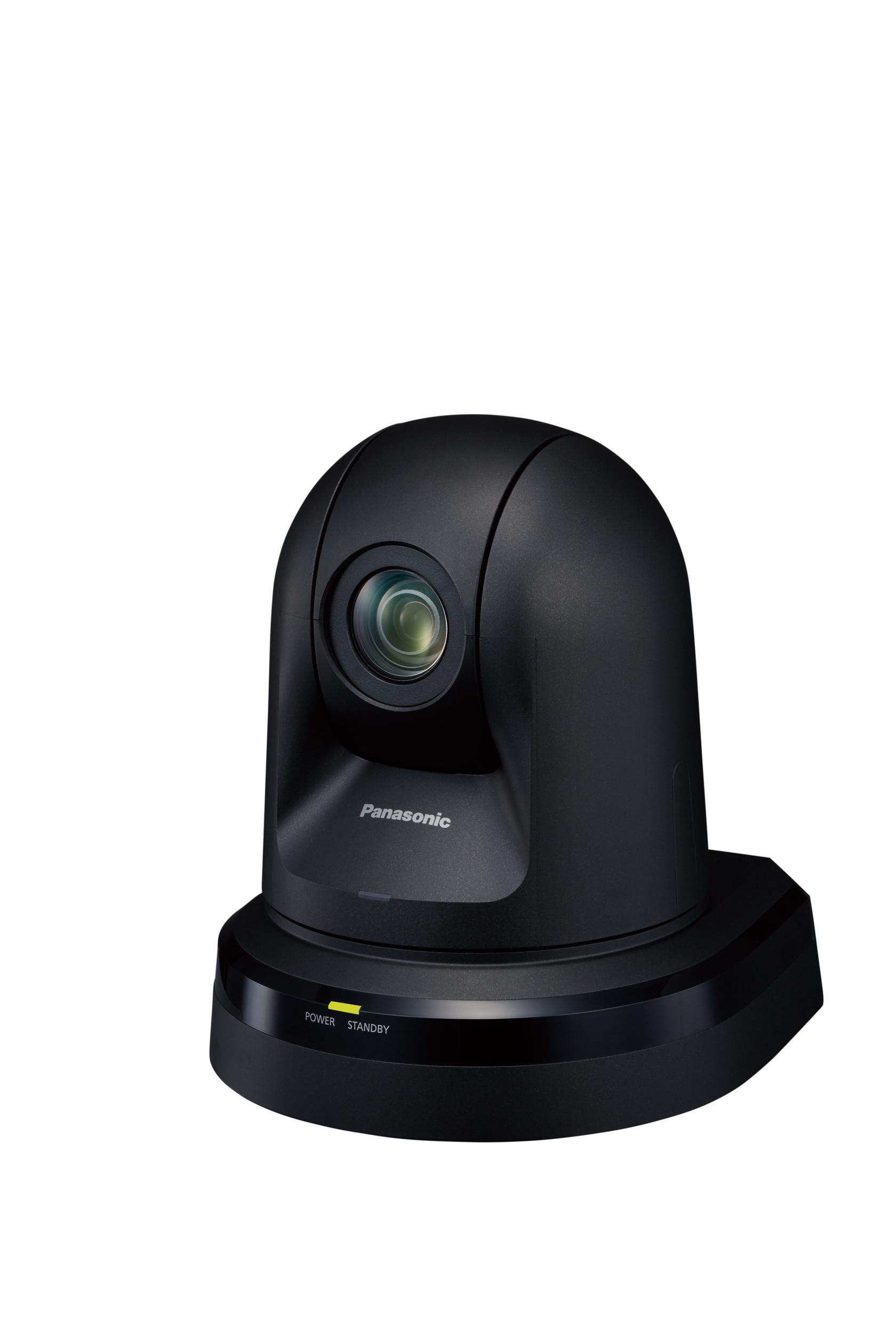 Sivashankar Kuppusamy, Marketing Manager Broadcast & ProAV EMEA at Panasonic commented, "Panasonic leads the market in PTZ, so it's exciting to be able to demonstrate the latest technological advances in the range at NAB. The AW-HE42 provides the highest quality video, precise control and movement that our customers are demanding for their productions.
"We are very excited by the new Live Production Suite, which we think can help strengthen Panasonic's quickly growing presence in sports and studio broadcasting. This product has the capability to make significant improvements to the ease and efficiency with which broadcasters can produce outside broadcasts of all types."
The National Association of Broadcasters show (NAB) will take place in Las Vegas, from 8th-11th April[AA3] .
1. NDI|HX* support requires a license purchase from NewTek, Inc. https://store.newtek.com/index.php/ndi-hx-upgrade-for-cameras/panasonicndihxlicense.html
For more information on Panasonic Broadcast & ProAV, please visit http://business.panasonic.eu/broadcast-and-proav
Sorry there was an error...
The files you selected could not be downloaded as they do not exist.
You selected items.
Continue to select additional items or download selected items together as a zip file.
You selected 1 item.
Continue to select additional items or download the selected item directly.