Uncompressed 4K V-RAW Cinema Camera
VariCam Pure
Discontinued
4K V-RAW High End Camera Recorder
Scroll down
Uncompressed 4K/120p V-RAW Recording with Codex
Super 35mm Native 4K sensor that provides true 4K images with a dynamic range of 14+ stops for HDR image capture
Modular Design of VariCam 35 camera module and the Codex's "V-RAW2.0" recorder
Industry-standard workflow via Codex Production Suite
Support with Apple ProRes and Avid DNxHR
Uncompressed 4K Raw Capture
A camera system designed by Panasonic and Codex to capture the highest quality images with the Panasonic VariCam Pure. 4K RAW at up to 120 fps with a simple workflow via Codex's Production Suite to deliver ProRes files and all the other deliverables required.
4K uncompressed RAW up to 120 fps
Integrated camera package (no cables)
Industry-standard workflow via Codex Production SuiteTM
Panasonic + Codex Workflow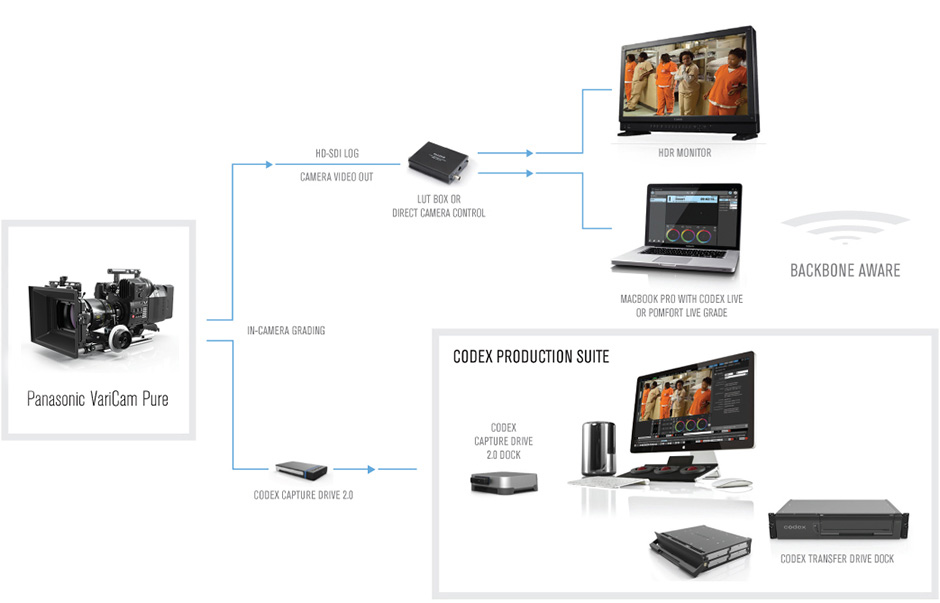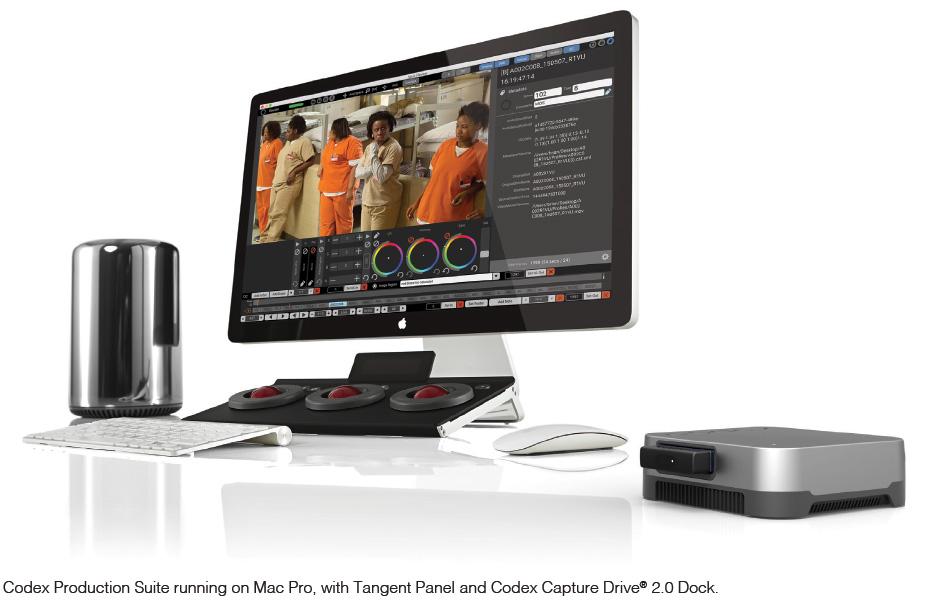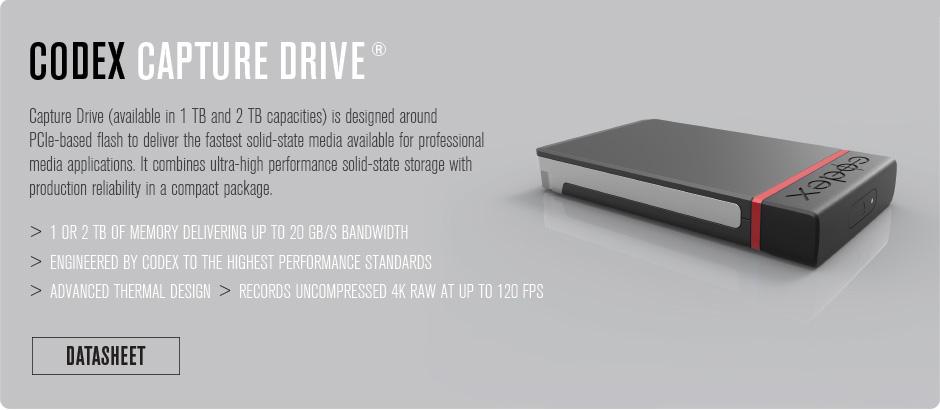 Panasonic VariCam Pure
Cinematographers and producers are demanding the combination of higher resolution and wider dynamic range to deliver the best possible images today, while also future-proofing their content for tomorrow's distribution platforms, with a combination of higher resolution and high dynamic range (HDR). 

The Panasonic VariCam Pure more than satisfies these requirements in a small, compact, rugged but powerful package that is also designed to also meet the needs of the cinematographer and their crews. 

Ideal for episodic television shows and feature productions requiring 4K RAW acquisition for 4K UHD TV or 4K DCI cinema deliverables, VariCam Pure features a 4K Super 35 sensor, offering 14+ stops of latitude and integrated Codex recording to Capture Drives. The new camera solution is pure.
The Panasonic VariCam Pure outputs RAW files to Codex's ultra-reliable Capture Drives. And that's just the gateway to a complete dailies, review and archiving system with Codex's Production Suite. One workflow, no matter which camera you choose, you won't need anything else.
<< Read more on the VariCam Pure >>
| | |
| --- | --- |
| Exposure Latitude | 14+ stops |
| Recording Format | 4K RAW |
| Recording Media | Codex Capture Drive |
| Maximum Frame Rate | 1-120 fps uncompressed 4K RAW |
| Colour Control | CDL Server |
| Metadata Capture | User Defined Shot Metadata |
| Weight | 5kg |
| Dimensions | 144 x 165 x 262mm |
Exposure Latitude
14+ stops
Recording Format
4K RAW
Recording Media
Codex Capture Drive
Maximum Frame Rate
1-120 fps uncompressed 4K RAW
Colour Control
CDL Server
Metadata Capture
User Defined Shot Metadata
Weight
5kg
Dimensions
144 x 165 x 262mm
| | |
| --- | --- |
| General | |
| Power | 24 V |
| Power Consumption | 91 W |
| Operating Temperature | 0 °C to 40 °C (32 °F to 104 °F) |
| Operating Humidity | 10% to 85% (relative humidity) |
| Weight | 5kg (11.0 lb) |
| Dimensions (W x H x D) | 144 mm x 165 mm x 262 mm (5-11/16 inches x 6-1/2 inches x 10-11/32 inches) |
| Camera Section | |