Fixed-lens 4K Memory Card Camera Recorder
AG-DVX200
Discontinued
4K Memory Card Camera Recorder
Scroll down
Newly-developed 4/3-type LEICA DICOMAR 4K lens
Wireless remote control from the AG-ROP app that is available free of charge from the Apple App Store
V-Log L function equivalent to the V-Log curve provided on the Varicam series supports 12 stops of dynamic range for HDR production
Variable Frame Rate capability at Full-HD (1920 x 1080) from 2-120fps
Stunning imagery captured with the LEICA DICOMAR 4K 13x zoom lens and a 28mm wide angle
Expressive 4K production in your hands
Enhanced Mobility with Professional Functions
5 axis Hybrid Image Stabilizer.
Intelligent Auto Focus, Custom Auto Focus.
Variety of Manual Focus Assist function.
ND filters (1/4, 1/16, 1/64).
3 rings for independent Zoom: Focus, Iris control, mechanical
4.3 type touch screen type LCD (Approx. 2.76 Mil dots).
0.39 type high quality OLED viewfinder (Approx. 1.77 Mil dots).
Battery cover for great handheld shooting experience.
Camera Remote control support.*4
Selectable Recording format and I/O for Versatile Shooting
Supports 4K, FHD and SD recording*5 on to SD memory card.*6
Simultaneous, backup, relay or dual codec recording function using two card slots.
Various input/output.
OUT: 3G-SDI/HDMI/Composite/USB IN: XLR/Camera Remote/USB
The microphone shown in the pictures is an option.
This product has been carefully created to follow in the footsteps of its breakthrough predecessor, the AG-DVX100. This innovation in 4K camera technology boasts itself as the world's first*2 4/3-type large format, 4K/60p*3 camcorder to feature an integrated zoom lens. This sophisticated cinematography camcorder has been thoughtfully designed by us to flourish in a broadcast environment. The AG-DVX200 4K camcorder is an essential camcorder for any professional broadcast applications. 
This 4K camcorder features an impressive LEICA DICOMAR 4K 13x zoom lens combined with an advanced large format 4K imager and the blending of aesthetics like shallow focus, attractive Bokeh, and an amazing 12 stop dynamic range made possible by the VariCam style V-Log L processing. With a newly designed lens-integrated body, this product provides excellent mobility; and extra flexibility is supported by the compartment with hatch-type cover which protects the battery and terminals from dust and impacts.
The AG-DVX200 is also compatible with the AG ROP (Remote Operation Panel) app, which allows remote control of the 4K camera recorder from an iPad. The app is now available to download from the Apple app store. 
Interested in using Atomos with the DVX200? You can find a set-up-guide here. 
'A Guide to the Panasonic DVX200 Camera, By Barry Green' Click here to download
This product is part of our optional two year warranty program. This program is enhancing one of the best service programs in the industry and offers all customers the best after-sales service possible.
*1: IR illuminator is required separately.
*2: For a lens-integrated 4K/60p camcorder with a 4/3-type sensor. (As of March 2015, according to a Panasonic survey.)
*3: When 60p, resolution is UHD(3840 x 2160).
*4: Installation of a Wireless Module (AJ-WM30 (sold separately) or ASUS USB-N53 (Ver.A1) (sold separately) is required. With iPad, iOS7.1, iOS8.1, iOS9 are supported. Preview is possible with sub-recording (8Mbps) of        dual codec recording is supported. The firmware in the camera recorder may need to be updated.
*5: Recording format is 4K(MP4/MOV), FHD(AVCHD/MP4/MOV), SD(AVCHD).
*6: Use SDXC/SDHC Memory Card compatible with UHS Speed Class 3 (U3) when using high bitrate video recording mode of 100 Mbps or greater. The use of DCF Technologies is under license from Multi-Format, Inc.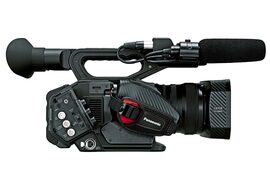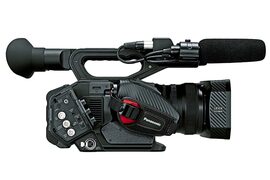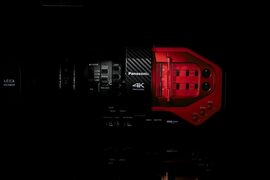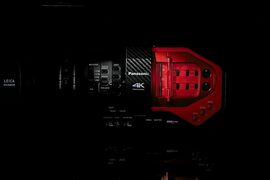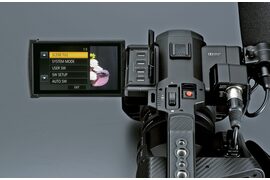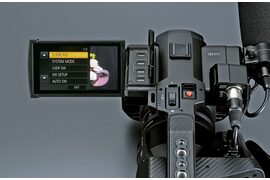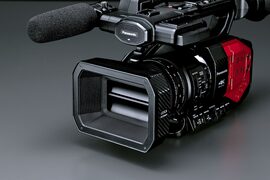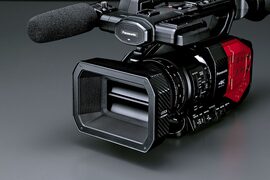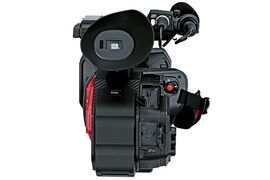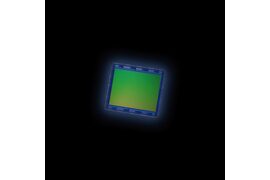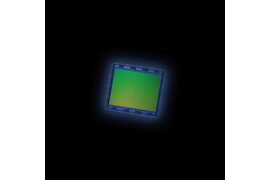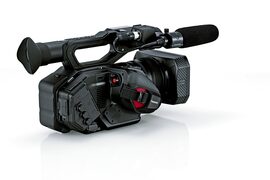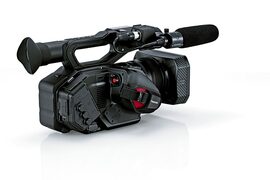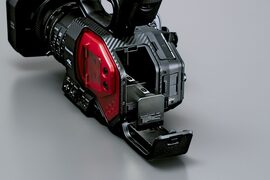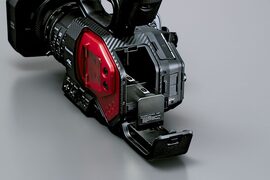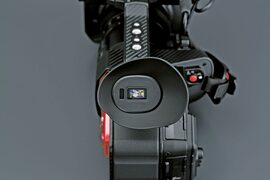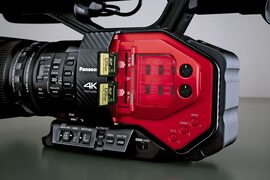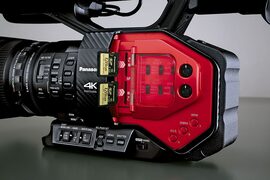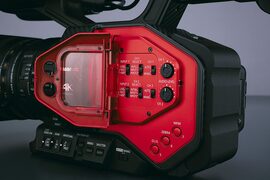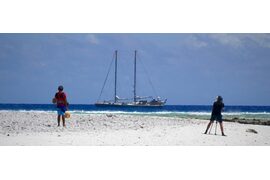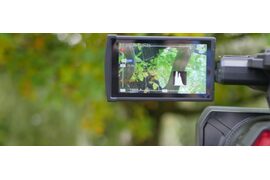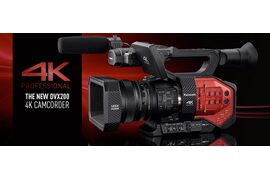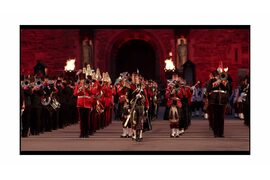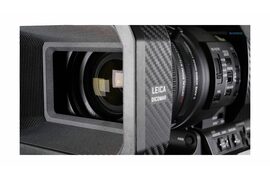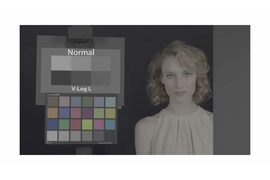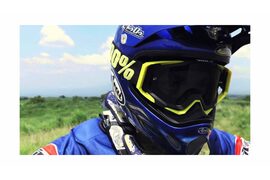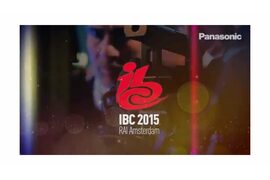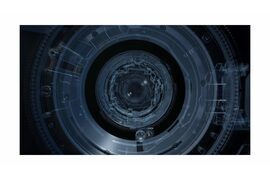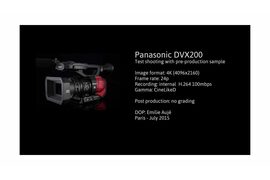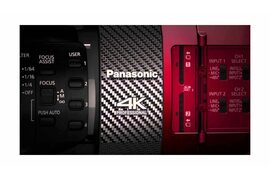 | | |
| --- | --- |
| General | |
| Power | DC 7.2 V (when the battery is used) DC 12 V (when the AC adaptor is used) |
| Power Consumption | 21.7 W |
| Operating Temperature | 0 °C to 40 °C (32 °F to 104 °F) |
| Operating Humidity | 10 % RH to 80 % RH (no condensation) |
| Weight | Approx. 2.7 kg (5.95 lb) (body only, excluding lens hood, battery, and accessories) Approx. 3.1 kg (6.84 lb) (including lens hood, battery, and eye cup) |
| Dimensions | 181 mm (W) x 216 mm (H) x 374 mm (D) (excluding protrusion and eye cup) (7-1/8 inches x 8-1/2 inches x 14-23/32 inches) |
| Camera Unit | |