Panasonic has partnered with Videosys to showcase an integrated 4K camera solution, with the Videosys 4K Camera control unit on the Panasonic booth at IBC 2018.
Panasonic's AK-UC4000 and Videosys' new 4K camera control unit system combine to reduce the complexities that broadcasters face when setting up a live event and broadcasting in 4K UHD, saving costs and set up time.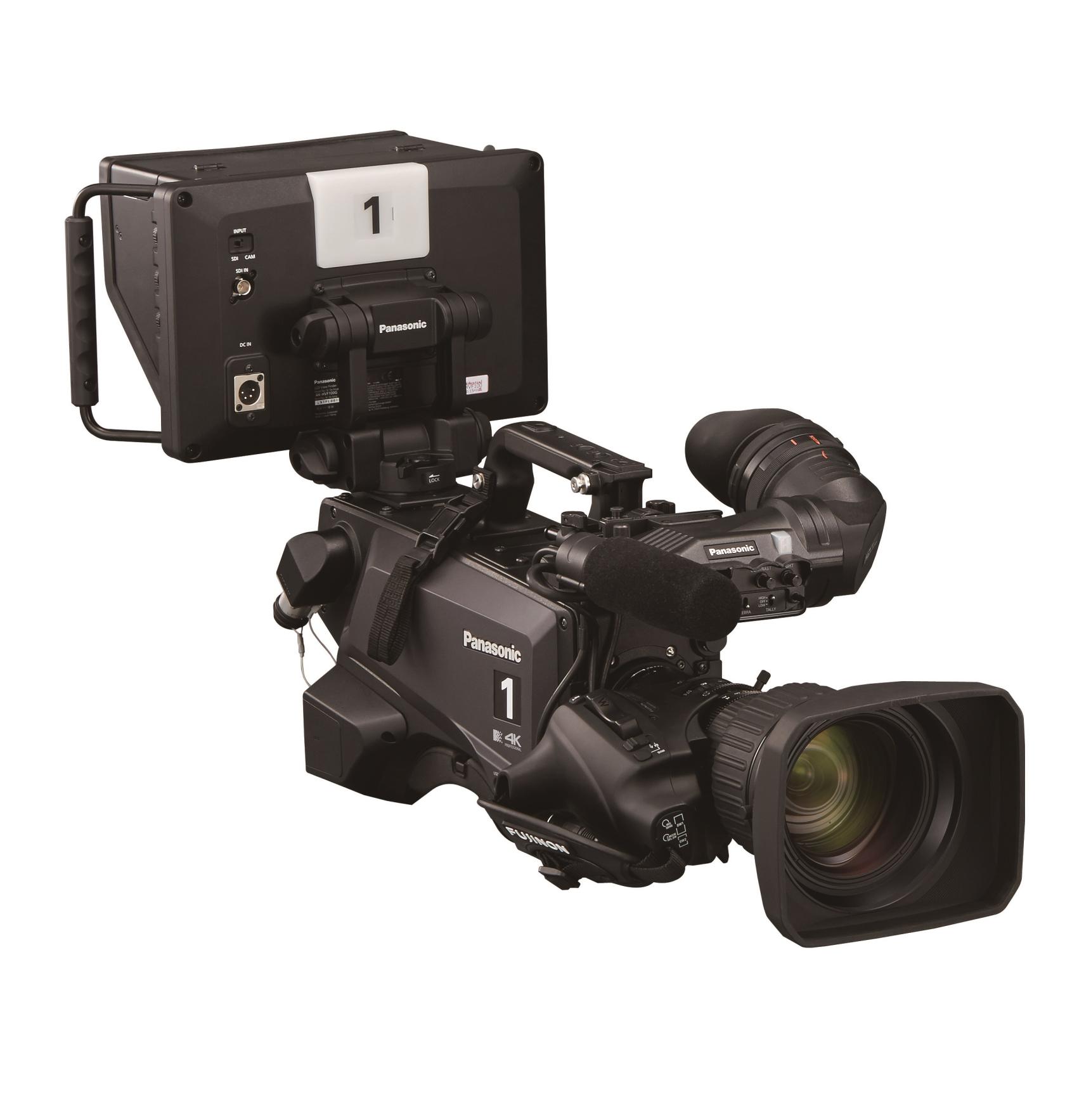 The studio camera, launched in March 2018, received a high speed (2x 3x and 4x) firmware update and now has the capability for 4K output via the 12G-SDI outputs from the camera head and from the camera control unit. It operates in both HDR and SDR modes simultaneously, with the 4.4K sensor and 2/3 type B4 lens mount enabling true 4K resolution and high sensitivity images.
In addition, the Videosys camera control unit system combines camera control, a DTC Pro RXD receiver and an Aeon 4K decoder, with RF over fibre connectivity, in a single unit.  By employing SMPTE camera cables, up to two dual channel fibre heads can also be deployed to offer robust performance and simple installation.
Colin Tomlin, Managing Director of Videosys says, "We are proud to be launching our latest 4K CCU System at IBC in partnership with Panasonic, building on a successful working relationship. By combining our award-winning camera control and fibre systems with Panasonic's cameras we are delivering the next step in radio camera system integration."
Sivashankar Kuppusamy, Marketing Manager EMEA at Panasonic, said, "Panasonic is committed to finding the best third party integrations for our studio and remote control systems to help our customers fulfil their creative ideas without increasing set up costs and complexity. Videosys has proven to be an important factor in helping realise the potential of 4K, so we feel our customers will appreciate what we can provide together."
Sorry there was an error...
The files you selected could not be downloaded as they do not exist.
You selected items.
Continue to select additional items or download selected items together as a zip file.
You selected 1 item.
Continue to select additional items or download the selected item directly.