Ready for close up? Big pictures from ultra-short distances with the Panasonic UST CMZ50 LCD Projector
Scroll down
Bracknell, UK. 12th January 2023 – Panasonic Connect Europe today announced the incredible PT-CMZ50 LCD projector designed to deliver large images from ultra-short distances with minimal shadowing, easy installation and convenient adjustment. Ideal for use in class and meeting rooms, as well as entertainment venues such as museums, this 5,200lm ultra-short throw projector can be installed just 1cm from the screen for eye-catching visuals under bright lights and in challenging installation spaces.
The CMZ50 projector delivers 80-inch images from approximately 1cm allowing presenters to work confidently without worrying about shadows on the screen or being dazzled by light from the lens and providing onsite and remote participants a clear view of detailed content. To cut through bright lighting, the CMZ50's laser light-source delivers 5,200lm with 3,000,000:1 Dynamic Contrast, while smooth WUXGA resolution makes fine text easy to read. With widescreen content becoming more common, the projector supports 2560x1080 (21:9) and 3240x1080 (27:9) input signals as well as 4K input signals, making it ideal for video conferencing rooms using solutions such as Microsoft Teams Rooms.
Easy ceiling and wall mounting options make this portable projector easy to install anywhere. In challenging install positions, the image can be digitally shifted ±10% V/H and fitted to the screen using Digital Zoom Extender and Image Shift function via remote control. After installation, focus can also be simply adjusted using the remote control.
Presenters can begin without waiting for the projector to warm up. Images appear around a second after power on, while CEC command compatible HDMI™ turns the unit on and displays automatically when content is played from a device. An HDMITM output is included for connection to a second projector. For wireless projection, it works with Panasonic's Wireless Presentation System PressIT or AJ-WM50 Series Wireless Module.
For sustainability and reliable use, the CMZ50's new high-efficiency optical engine improves watts-per-lumen efficiency by about 25% over comparable lamp-based short-throw models, and the light-source and filter need no maintenance for 20,000 hours, reducing cost, waste, and labour.
The Panasonic CMZ50 is scheduled for release in Q2 of 2023. For more information visit: https://eu.connect.panasonic.com/gb/en/pt-cmz50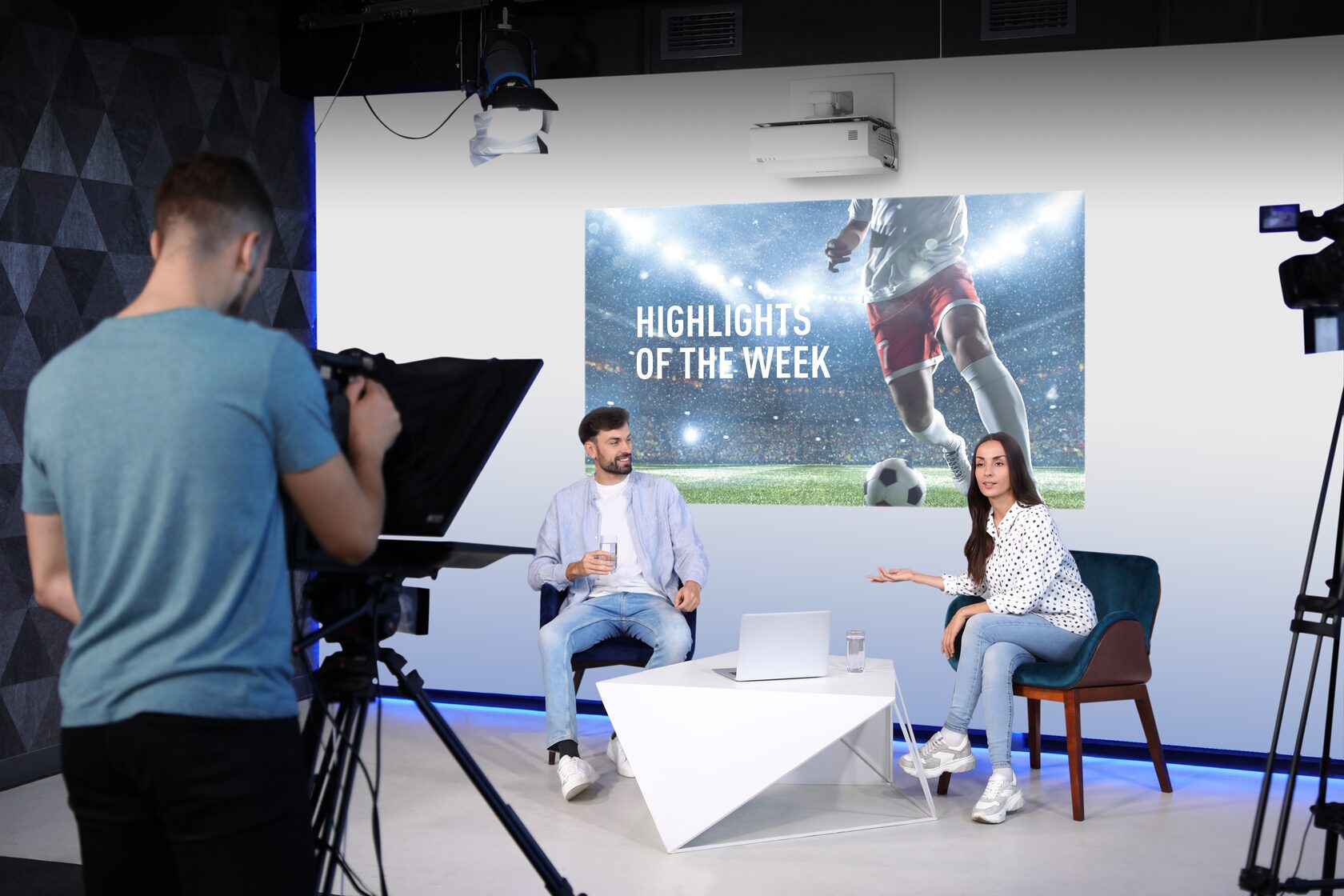 Sorry there was an error...
The files you selected could not be downloaded as they do not exist.
You selected items.
Continue to select additional items or download selected items together as a zip file.
You selected 1 item.
Continue to select additional items or download the selected item directly.