Robot & Welding System Solutions
Pioneer and Reliable Partner in Arc-Welding
For more than 60 years, Panasonic is developing welding technology products and is nowadays worldwide present in robot welding application. Integrated welding technologies, software applications and service - all from one manufacturer.
Scroll down
About Robot & Welding
Since 1957, Panasonic develops welding technology products and is nowadays worldwide present in the field of MIG/MAG/TIG and robot welding. The Panasonic Robot & Welding Europe is the European Distributor for products and services all about welding. The headquarter is located in Neuss near Dusseldorf and offers a big training room, a welding test area and forms herewith the center of excellence for robot and welding systems. With a huge distributor Network Panasonic is almost represented in every European country. It is our aim to support the entire industry with 'All From One Manufacturer' solutions in the field of welding.
Robot & Welding in Action
Discover Robot & Welding System Solutions
TAWERS Arc Welding & Industrial Robots
Industrial welding and handling robots with a wide range of robotic application. Available as G3 version with full digital communication to our power sources or as WG3 Version with TAWERS technology.
Get the experience
Robot & Welding at Panasonic Campus Munich
On more than 6000 sqm, we showcase a variety of supply chain solutions to touch and feel. The video series "Creating the Supply Chain of Tomorrow" highlights the experience and solutions. From smart factory and manufacturing, logistics and warehousing as well as retail, together we create the future of supply chain.
Discover our technical centers, laboratories, and service facilities that provide a unique insight into the customized world of Panasonic.
Training for Robot & Welding
Panasonic offers a variety of individual courses for training staff in production and sales to seamlessly operate the sophisticated and broadly diversified range of machinery.
Stay connected
Get all the updates from Panasonic Robot & Welding Solutions directly in your inbox.
Sign up and receive the latest updates on:
News
Product Introductions
Technology Updates
Fairs & Events
Much More!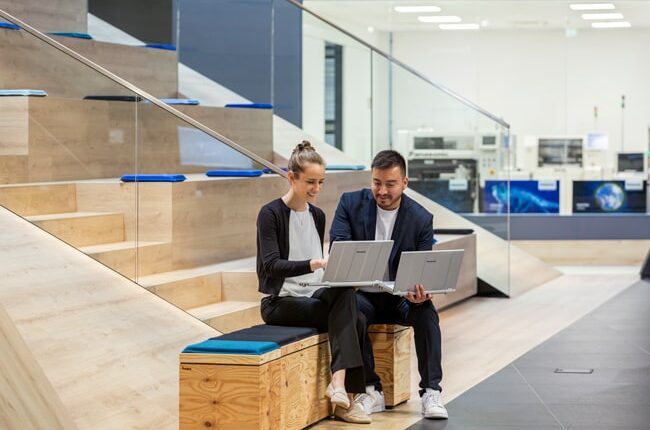 Thank you, we've received your submission, and we'll be in touch soon!
Where to find us
Panasonic Connect Europe GmbH
Factory Solutions Europe
Robot & Welding Systems Europe
Jagenbergstrasse 11a
41468, Neuss, Germany
Phone: + 49 (0) 21 31 / 6 08 99 – 0
E-Mail: pwse.sales@eu.panasonic.com