30 000 lumens-class Solid Shine Laser Projector.
PT-RZ31K
Discontinued
Stunning image quality in a compact body designed for large venues. Laser light source,    3-chip DLP, 31 000 centre lumens, WUXGA, maintenance-free projector...
Laser 3-chip DLP, 31 000 centre lumens,  WUXGA .
Lamp-free laser projection and dust resistant liquid cooling system with 20000 hours of free maintenance .
120Hz high frame rate for superb and sharp motion pictures .
20,000:1 contrast ratio .
Geometric Manager Pro, colour matching and edge blending .
 
PT-RQ32
PT-RZ31
PT-RS30
Brightness

27.000 lm (center) /

26.000 lm

31.000 lm (center) /

30.000 lm

31.000 lm (center) /

30.000 lm

Resolution
4K
WUXGA (1,920x 1,200)
SXGA+ (1,400x 1,050)
Contrast
20.000:1
20.000:1
20.000:1
Brighter, more immersive visual experiences
Ultra-durable for continuous operation
Exceptional image quality
Flexible setup
The PT-RZ31K Series combines 3-Chip DLP with proprietary SOLID SHINE laser technology for brighter and immersive visual experiences. Designed for convenient and flexible on-site installation, along with a range of advanced features that promote lower cost of ownership, this projector produces magnificent image quality in large venue applications.
ULTRA-DURABLE FOR CONTINUOUS OPERATION
Dustproof for ultimate endurance
Combining hermetically sealed laser modules, a long-life Eco Filter, and a new air-intake system, the PT-RZ31K is able to maintain picture quality in locations prone to dust contamination. Panasonic's SOLID SHINE Laser products exceed rigorous dusting requirements to ensure stable operation in dusty environments containing 0.150 mg of particulate matter per cubic meter[1].
24/7 reliable operation
With the dual drive laser optical engine, it groups laser diodes into two discrete light sources. This means an uninterrupted projection even in the unlikely event a light source fails - ideal for mission-critical applications and high profile events. It also helps minimise brightness and colour degradation over the 20,000-hour maintenance-free service life.

*1 Dustproof tests are conducted to confirm operational effectiveness under conditions with 0.15 mg/m3 of particulate matter (based on tests by the American Society of Heating, Refrigerating, and Air-Conditioning Engineers [ASHRAE], and the Japanese Building Maintenance Association). Measurements are made using acceleration tests.
Advanced liquid cooling system assures stable operation
A unique liquid cooling system is designed to suppress temperature rises by protecting the laser engine and cooling the light source modules in high temperatures. This not only assures stable and continues operation during longer usage, it also eliminates the obtrusive and variable fan noise.
Uninterrupted coverage with backup input setting
An automatic backup input setting promises uninterrupted image display in venues such as control rooms, and giving added reassurance at events where projection can't afford to be interrupted.

IMAGES THAT REPLICATE REAL LIFE EXPERIENCES
Experience true-to-life imagery with Detail Clarity Processor 5
New-generation circuitry analyses images frame by frame to clarify areas containing fine details and textures. Information from four frequency bandwidths is extracted using a bespoke algorithm, from super-high to low, to sharpen outlines, correct contours, and reduce ringing noise – further enhancing even the most delicate of details in 4K+ images.
20,000:1 dynamic contrast ratio
Digitally controlled frame-by-frame scene linking modulations allows you to achieve higher contrast ratio with less power consumption. Deep black levels and bright whites are delivered with outstanding depth and dimension, whilst accurate 20,000:1 contrast is achieved even when bright and dark scenes frequently interchange.
Fully optimised mapping and daylight projection
System Daylight View 3, Panasonic's flagship daylight projection optimisation technology,
prevents pictures washing out in bright light and enhances impact in mapping and multi-projector applications. It uses sensor information to adjust sharpness, manipulate gamma curves, and correct colours.
Motion blur reduction feature
Images of up to 120 Hz*1 can be displayed with Dual-link 3G-SDI, DVI-D, and HDMI simultaneous inputs. Thanks to Panasonic's Real Motion Processor, fast-moving images can be delivered with improved focus and smoother transitions for enhanced visibility.
CUSTOMISABLE SETUP AND DYNAMIC FUNCTIONALITY
Flexible projection from any angle
SOLID SHINE Laser technology enables free 360-degree installation through any axis. Courtesy of a powered lens shift and a wide range of optional lenses, the projector can be mounted in any way desired without picture distortion - either temporarily or in permanent applications.
Contrast sync and shutter functions
Contrast control and shutter timing are synchronized for multi-screen configurations, allowing for consistent picture quality across multiple screens. Meanwhile, the Shutter Sync function synchronizes shutter on/off timing between all networked projectors.
Sophisticated image-adjustment software
Geometry Manager Pro is free software that offers more sophisticated image-adjustment functionality and makes complex multi-screen set up easy. An optional ET-UK20 upgrade kit with Geometry Manager Pro software supports colour matching, edge blending for multi-projector set ups. It's flexile and complex geometric adjustment capability suits a wide variety of screen shapes.
Early Warning Software ET-SWA100 Series (Optional)
Early Warning Software monitors the status of projectors and displays connected to an intranet, and notifies the operator when issues are detected or predicted. This helps to minimise downtime and provides stable and continuous operation.
Common Lenses for Panasonic 3-Chip DLP™ Projectors
Panasonic 3-Chip DLP™ projectors share a range of optional lenses, including ultra-short-throw lens and zoom lens for long throw distances, so you can switch and change lenses to suit the venue. This reduces the total cost of ownership for staging and event companies with large projector requirements.
*1 Refresh-rate varies depending on vertical scanning frequency.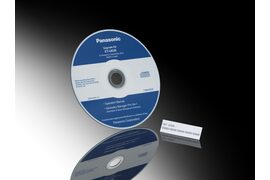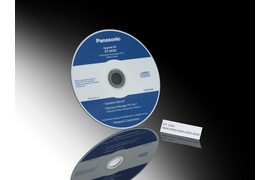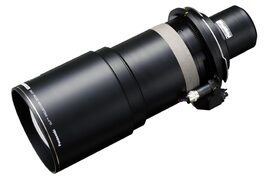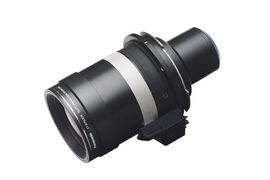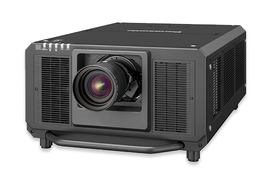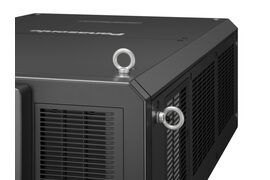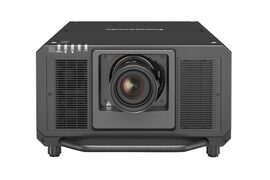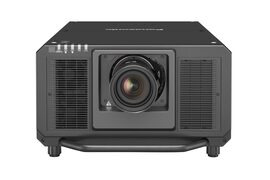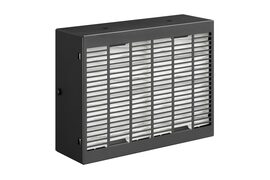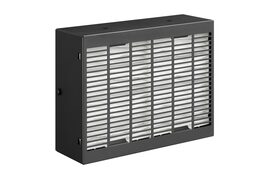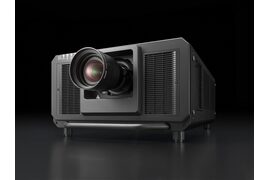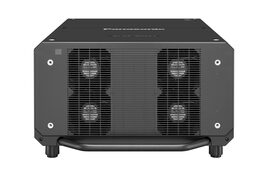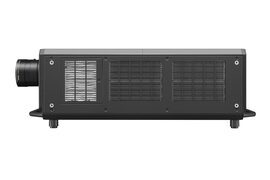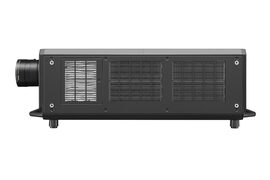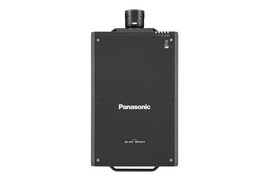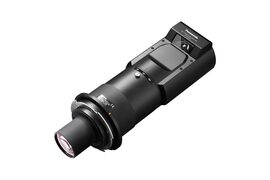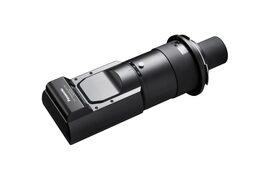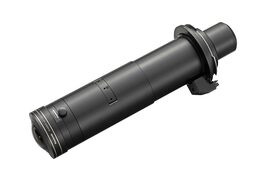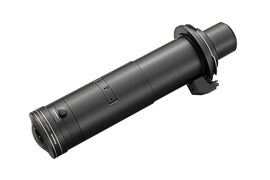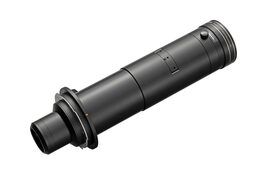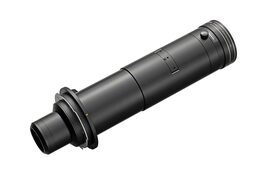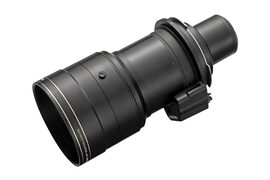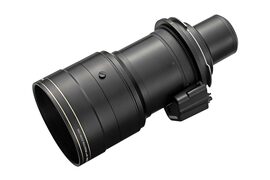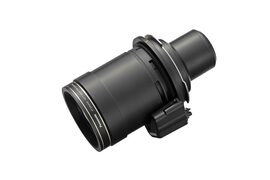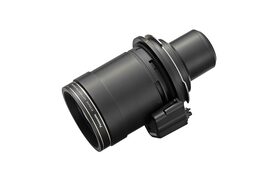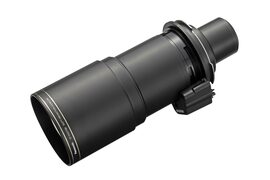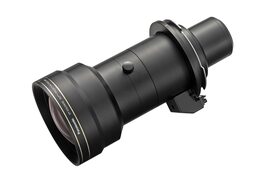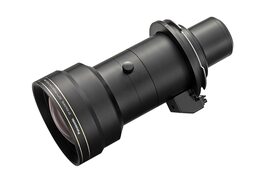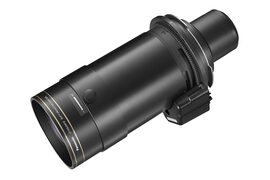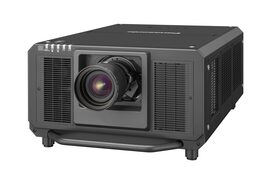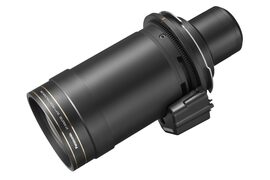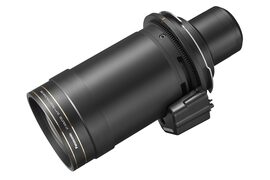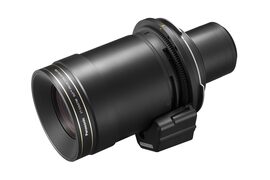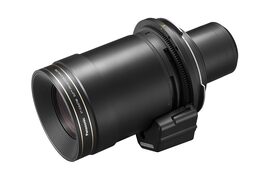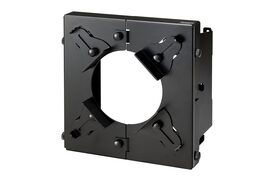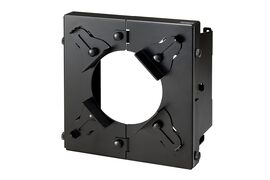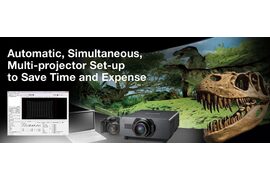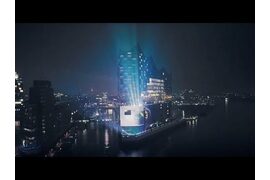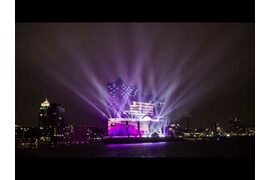 | | |
| --- | --- |
| Brightness | 30,000 lm/31,000 lm (Center) |
| Technology | 3-Chip DLP Laser |
| Resolution | 1920 x1200 pixels (Input signals that exceed this resolution will be converted to 1920 x1200 pixels.) |
| Brightness*1 | Varies depending on operation mode setting. 30,000 lm*2*4/31,000 lm*3*4 (Center) (HIGH) 25,000 lm*2*4/26,000 lm*3*4 (Center) (NORMAL) 12,000 lm at constant luminance (LONG LIFE 1) 10,000 lm at constant luminance (LONG LIFE 2) 8,000 lm at constant luminance (LONG LIFE 3) |
| DLP™ Chip | Panel Size | 24.4 mm (0.96 inches) diagonal (16:10 aspect ratio) |
| DLP™ Chip | Display Method | DLP™chip x 3 (R, G, B), DLP™projection system |
| DLP™ Chip | Pixels | 2,304,000 (1920 x1200) x3, total of 6,912,000 pixels |
| Light Source | Laser Diode Laser class 1 |
Lenses for 3-Chip DLP < 35.000 lumens
ET-D3LEF70
A wide 91.5° viewing angle achieves maximum screen coverage with a single projector.