A Walk-Through to the Future
Apply now for your free workshop full of innovation!
Right on Munich's doorstep: The Customer Experience Center showcases state-of-the-art applications on the future of mobility, innovative Industry 4.0 manufacturing technologies, Home & Industrial IoT applications and holistic supply chain solutions on 6,000sqm. Hardware and software. Networked and integrated. Now, for the first time, you can be a part of it - apply for an innovation workshop to test your ideas for your business. 
From smart manufacturing to modern retail chain, from blue chip companies to start ups. 
Everyone is invited to apply!  
Scroll down
Apply now to innovate
... and drive your business ideas further, with a free innovation workshop in Munich.
Apply now, simply informally with a link to the website or a short description of your ideas in the contact field. We invite you to a brainstorming session on site!

Technology experts from all areas brainstorm with you to identify and develop solutions for the challenges of our society. Within Panasonic, but also with an academic background. In cooperation with lecturers and experts from TU Munich, Rhine-Main University of Applied Sciences and Mosbach Cooperative State University.
Where to find us
Panasonic Connect Europe GmbH
Caroline-Herschel-Straße 100
85521 Ottobrunn
Germany
Thank you, we've received your submission, and we'll be in touch soon!
Complement your ideas
More than 250,000 employees, with the potential to reduce 1% of the world's energy consumption, one of the top 10 companies for AI patents, and an innovation leader for sensor technology, computer vision, robust electronics for service and maintenance, or high-performance camera and display systems. Panasonic is all this and much more. From all over Europe: A total of 4,000 decision-makers at executive level, in nearly 200 tours and events, get to see it for themselves in Panasonic's Customer Experience Center each year.
The perfect scenario to realize your own ideas. 
Technology for Sustainability? Yes, please!
Automation for better care of the elderly in society? Absolutely!
Innovative approaches to relieve the burden on emergency services? We ask for it! 
There are so many more possibilities!
The kind of technologies we already exhibit: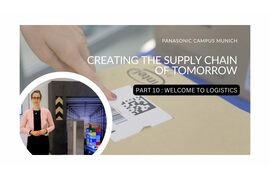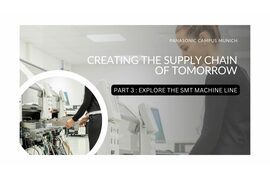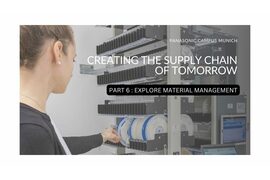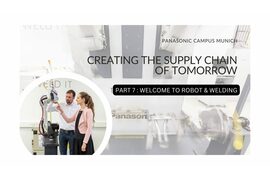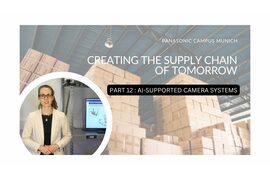 Technology experts helping you to optimize your solution