Panasonic Projectors Immerse the audience at Østre Gasværk Theatre Copenhagen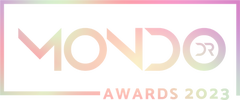 Panasonic Projectors Immerse the audience at Østre Gasværk Theatre Copenhagen
Panasonic projectors turn this unique theatre venue into an amazing 360 degree visual and immersive canvas, they call TheatreMax®Panasonic projectors turn this unique theatre venue into an amazing 360 degree visual and immersive canvas, they call TheatreMax®
Scroll down
Client: Østre Gasværk Theatre
Location: Copenhagen, Denmark
Product(s) supplied: PT-RZ120
Challenge
To turn the GasOmeter Copenhagen - a former gas holding brick-walled, circular venue with a curved, wooden ceiling – into a world-leading immersive theatre venue.
Solution
Immersive meets staging. A multi Panasonic PT-RZ120 Solid Shine laser projector installation, combining the smaller and easier to install unit with the powerful brightness and projection quality required to deliver a truly ground-breaking immersive theatre experience.
"Panasonic projectors represent extraordinary quality and reliability and when you have a particularly difficult project, the support team is second to none."
Østre Gasværk Theatre Concept
As the name conveys, this unusual theatre is housed in a converted gas storage holder. Visitors are in a circular setting where the venue surrounds them. However, the design presented some unique challenges when artistic director Soren Moller wanted to bring his vision of a fully immersive 360 degree theatre experience to life. An approach he has since copyrighted as TheatreMax®.
Today, Østre Gasværk Theatre is the only traditional theatre, the team is aware of, that has a fully 360 degree immersive environment, but it was not always the case. Moller inherited an older system where the sound was bouncing off the roof and the rigging setup was also disruptive to sight lines, with the array hangs breaking the audience's view of the unique architectural interior of the gas holder.
"The biggest obstacles often spark the most creative solutions."
Bringing vision to life
So, he turned to specialist AV consultants and integrators Stouenborg to help develop his ideas. 
Stouenborg immediately recognised that its long-time partner Panasonic was ideal for addressing the projection challenge, where immersive needed to combine with staging. 
"Panasonic projectors represent extraordinary quality and reliability and when you have a particularly difficult project, the support team is second to none," said Anders Jørgensen, Head of Projects at Stouenborg. "I knew they were the right choice for this project straightaway." 
The team recognised that they could use projectors on the brick walls and wooden ceilings to immerse the audience without the need for a screen. 
"But it was a particular difficult feat to achieve," explained Anders. "Wherever we wanted to place a projector there was already a light or a speaker. Time was also of the essence because the team had just 10 weeks to complete the installation, between booked shows."
Visualising where projectors are sited
To ensure the projection mapping system would perfectly match the design of the theatre and to speed up installation, Stouenborg and Panasonic used Building Information Modelling (BIM) with VR glasses to create a 3D design model of the installation. 
"We could visualise every aspect of the projector installation ahead of time and ensure all lines of site were clear before we began," said Anders.
A canvas for laser projection
25 Panasonic PT-RZ120 state-of-the-art projectors were installed to deliver a projection system capable of 11K content. The original grey, sandy brick walls act as a great natural canvas surface for the projection. Content is served from two media servers with four 4K outputs, each of which is split using sent over fibre to the projectors.
The PT-RZ120 each delivering 12,000lm combines outstanding Solid Shine laser technology with 1-Chip DLP imaging to produce vivid, accurate and immersive images. The flexible installation option of the RZ120 means that the projectors can be used in venues of almost any size. The geometric adjustment enables projection onto curved or specially shaped surfaces and its compact body and the 360 degree settings mean the projector can be installed and project at any angle.
The powerful system offers huge scope for the future and is already delivering stunning visuals for the first show running at the venue with 1TB of immersive graphics that bathe the walls and ceiling of the venue in engaging animations.
Moller said: "Projection has been used in theatre for decades, but to have your entire vision covered… that's a huge asset. It also allows us to do scene changes in a heartbeat. But everything plays its part. No single element is effective on its own. Lighting, sound, projection; all have a role in the theatre being able to control the focus of the audience."
Minimised unwanted sound
As well as stunning visuals, the projectors had to be quiet enough not to interfere with the sound from productions. The Panasonic projectors already have an industry-leading low noise level of 38 decibels (dBs) but to reduce this even further Stouenborg designed sound dampening boxes around each projector, which reduced noise levels to just 18 dBs per projector and maintained ventilation.
TheatreMax® - a vision for the future
The installation of the Panasonic projectors opens endless possibilities for the theatre, in terms of the range of performances that can now be accommodated: from theatre to musical concerts, art exhibitions, and even corporate events. 
This is a project that will have a huge impact and Moller certainly sees it as helping to "push the theatre concept forward". In fact, the theatre is looking forward to a production of Pink Floyd's The Wall later in the year where the impressive immersive capabilities of TheatreMax® will be on full display at Østre Gasværk Theatre Copenhagen.
TheatreMax projection
Stouenborg has introduced a groundbreaking approach to producing theatre shows at the Østre Gasværk Theatre, through a new concept named TheatreMax®. Within just five days, they were able to seamlessly integrate a projector system into the theatre by preinstalling the entire system off-site. Stouenborg's success in achieving this feat was made possible by utilizing an IFC-model in BIM, combined with VR-glasses. By leveraging the IFC-model, they were able to identify the optimal placement for the projectors, while the VR-glasses allowed them to assess potential issues such as audience disruption or obstructions by speakers and light fixtures.
Copyright © : ØSTRE GASVÆRK TEATER
Sorry there was an error...
The files you selected could not be downloaded as they do not exist.
You selected items.
Continue to select additional items or download selected items together as a zip file.
You selected 1 item.
Continue to select additional items or download the selected item directly.