ESLs
Electronic Shelf Labels
Centralised, efficient price management
The future success of brick-and-mortar retail lies in the ability to make physical shopping trips as easy and as enjoyable as possible. And this will be achieved through a combination of creative solutions and smart technologies.
Solutions that seamlessly blend the on and offline customer experience.
In concrete terms, this means providing more flexible options, such as click-and-collect, additional touchpoints, and tools that provide rich information.
It means creating the in-store retail experience customers expect in this digital age.
Electronic Shelf Labels (ESLs) will play a key role in achieving just that.
Scroll down
Ensuring the price is (always) right
These days, customers demand exceptional in-store service. And that requires the right pricing, the correct product information, clear and immersive in-store communications, knowledgeable staff, and a seamless fusion of digital and real-word commerce. All of which can be achieved with Panasonic's Electronic Shelf Label (ESL) Solution.
Easily integrated with store management software, Panasonic's ESLs enable retailers to improve processes, allowing you to focus on what matters most – staff and customers.
For multiple environments where digital meets reality. Seamlessly blend the on and offline shopping experience using ESLs.
Quality-oriented, reliable & sustainable
Our approach to quality-oriented, reliable and sustainable retail technology solutions is based on three pillars:
A top-grade product line-up matching the needs of premium brands and convenience stores,
a best-in-class deployment and after-sales for delivering customized turnkey solutions and
the extensive experience of Panasonic, a leading and reliable technology provider for business-critical operations.
Digital Shelf Labels for multiple environments - Fast, efficient, future-ready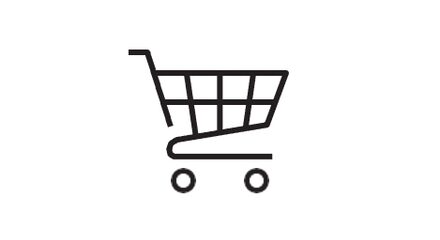 Supermarkets & Food
Provide real-time pricing updates in supermarkets all connected to one POS system.
Garden
Garden centers can showcase product details, e.g. plant care instructions.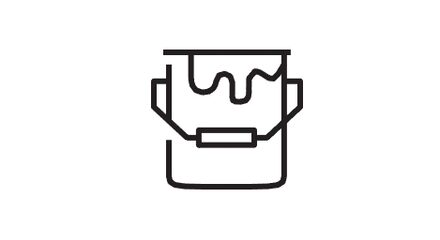 DIY
In DIY outlets, ESLs can display detailed product specifications, usage instructions.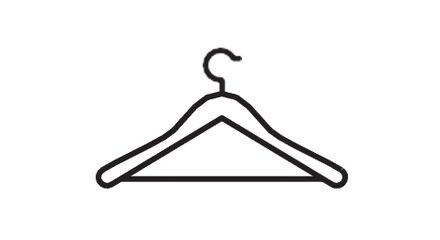 Fashion and Apparal
ESLs in fashion and apparel stores can showcase product details, e.g. sizes, colors, pricing.
Decrease errors
Thanks to the POS connectivity and staff facings, ESL decrease errors. 
Save time, resources and money
Automating the process of updating pricing and product information.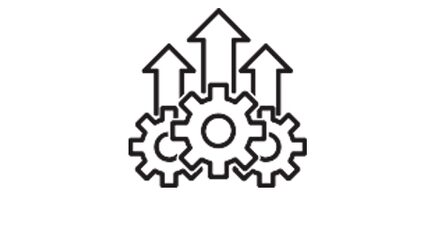 Boost operational efficiency
ESL streamlines the workflow for retailers and more effective store operations.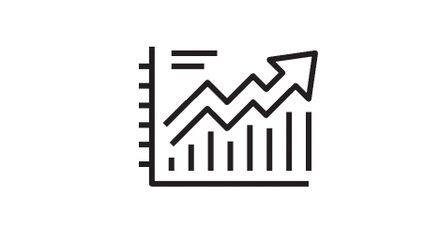 Increase sales and profit
ESLs contribute to a more engaging and informative shopping experience.
Benefits for your customers
Replace paper-based marketing with more dynamic digital communication and information tools
A more personalised and engaging experience Combine the digital and real-world
Provide customers with a unified experience across the store. Shoppers using smartphones can interact with ESLs to more easily find products, and receive targeted promotional information. They can also access additional media-rich content, including AR, product-related videos, m-payment and wish list features, third-party services, store maps and loyalty cards.
More confident staff = happier shoppers Build trust and improve store reputation
Staff and customers are confident that prices on the shelf and at the checkout are the same. And because tedious pricing tasks can be automated, assistants have the time (and freedom) to do what they do best – provide an exceptional service.
Create information hubs
All the info in they need, in the palm of their hands They're sleek, smart and accurate. But Panasonic ESLs are so much more than pretty price labels. Display barcodes and QR codes for customers to retrieve additional and important product information via their smartphone – from stock updates to ingredients and allergy warnings.
Beyond labels
The future of in-store immersive experiences
Use Panasonic ESL solutions to display dynamic videos, personalise info for shoppers, and create interactive marketing campaigns.
Benefits for your business
Enjoy up to 80%-time savings on store price changes and up to 100% reductions in pricing errors.
Smarter, responsive pricing - Maximise profits,stay competitive
Adjust pricing instantly, to synchronise and make the most of online and in-store promotions, to rapidly respond to changing events such as the weather, or to keep up with the competition in real-time.
 
More efficient price management - Quick, easy and error free
Update prices throughout – or across – entire stores, in minutes…with just one click. No more wasted costs and staff time spent on manual pricing. And because the whole process is automated, human error and inaccuracies are significantly reduced – even eliminated.
 
Synergy across stores - Supervise multiple outlets from a single interface
Simplify chain-store management using consistent processes; standardise IT operations; deploy cloud workload and configuration for forecasting, and review infrastructure, and applications.
 
Improved shelf life - Automated stock tracking
Receive out-of-stock alerts, and track frequency, anomalies and opportunities. Optimise shelf space allocated per brand, and monitor shelf KPIs to adjust products, prices, quantities, positions and facings.
 
Know your shoppers better - Data-driven sales
Panasonic ESLs can help provide valuable store traffic insights. Calculate your sales conversion ratio, compare performance across stores, optimise store layout and floor plan, and adapt your sales team to real-time needs based on footfall.
 
Click and collect – fast - Speed up in-store picking
Workers are directed to product locations via their devices, while LEDS on corresponding ESLs flash to indicate the next item to be picked. LEDs of products in a single customer order can be assigned an individual colour for no-nonsense clarity.
 
Reduce waste -And environmental impact
ESLs remove the need for endless deliveries of paper, ink and plastic.
 
Use as advertising displays - Multitasking marketing
Use ESLs to place brand-sponsored information and promotions at key locations or point of purchase, and then assess in-store presence, prices and shopper reactions.
Harness the power of IoT - And cloud technology
From shelf monitoring to product picking, Panasonic's ESL solution combines the Internet of Things with a cloud-based platform to make not only stores more efficient, but your technology easily scalable, ultra-secure and future-proof too.
The Panasonic ESL lineup Available in 12 sizes
Intelligent, power-saving, sleek yet sturdy. And effortlessly tailored to your brand.
 
Benefits
1.6"
2.2"
2.6"
2.7"
3.7"
4.2"
4.5"
5.9"
6.0"
7.4"
9.7"
12.2"
Fashion
tag 1.6"
Fashion
tag 2.7"
Active NFC
✓
✓
✓
✓
✓
✓
✓
✓
✓
✓
 
✓
✓
✓
Flash capability
✓
✓
✓
✓
✓
✓
✓
✓
✓
✓
✓
✓
 
 
Frequency
2.4 GHz & SubONE
2.4 GHz & SubONE
2.4 GHz & SubONE
2.4 GHz
2.4 GHz
2.4 GHz & SubONE
2.4 GHz
2.4 GHz
SubONE
2.4 GHz & SubONE
2.4 GHz
2.4 GHz & SubONE
SubONE
SubONE
Easylock protection
✓
✓
✓
✓
✓
✓
✓
✓
✓
 
 
 
 
 
Display colours
The whole package
From analysis and customisation to installation and aftersales. We offer turnkey ESL solutions to suit your exact needs.
Blue Yonder
Retailers need the ability to use automated insights to understand what factors influence customer demand, as well as how to use that data to determine their pricing strategies. Blue Yonder's Luminate Pricing Lifecycle, powered by AI/ML, understands the influencing factors and makes optimal pricing decisions across the product lifecycle.
Strategix: Planogram Compliance supported by ESLs
Together with Strategix, a boutique consulting company and system integrator specialized in the area of Category Management , store-specific planograms can be supported in a very user-friendly, very visually easy accessible and usable way – completely integrated into Blue Yonder's Category Management solution. Once the planogram changes, store employees receive a notification to review the updates and to implement facing changes in the store. New is the integration via Panasonic Connect's File Transfer System to Electronic Shelf Labels – here facings, depths, positioning and more Planogram information are automatically updated. Just in time for an effective replenishment processes. The assortment changes are provided by the Category Management system and synchronized in real-time with the Strategix App and the ESLs. 
Your dynamic digital asset
Electronic shelf labels are part of the step towards creating a real smart store.
Clear readability
ESLs are designed to ensure clear and easy readability.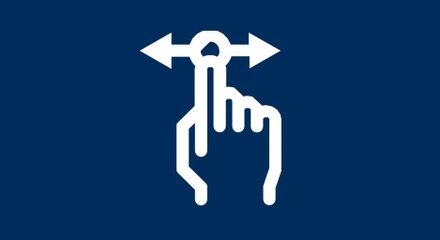 Flexible range
ESLs offer flexible display options, from customer facings, staff facings and marketing facings.
Low power consumption
ESLs are engineered with low power consumption, leading to an extended battery life.
Suitable for all light conditions
ESLs are designed to be visible and readable in various lighting conditions.
Easily integrate with your store management system
Customer system
Integrate the customer system with the store management system.
SES System Jeegy S*
Integrate the SES System Jeegy S* with the store management system to manage efficiently.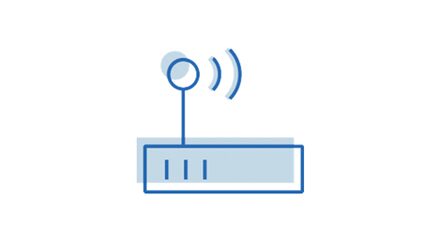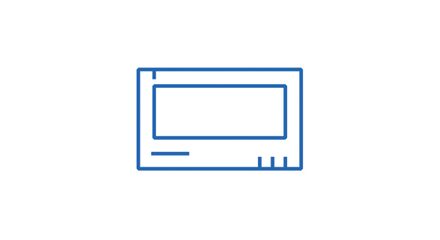 ESL
Connect ESLs with the store management system.
Calculate the return on your ESL investment
Pricing automation using ESLs allows real-time price management, eliminates pricing errors and enhances the overall in-store experience for both staff and customers.

As such, they offer a truly competitive return on investment.

Use our online calculator to find out how quickly ESLs could deliver you this significant ROI.
Electronic Shelf Labels (ESLs) are digital display systems used in retail stores to replace traditional paper price tags or labels on shelves. The labels can show a variety of information such as product pricing, nutrition information, promotions, stock and supply chain and other relevant details. ESLs are an integral part of modernizing retail practices, offering benefits to both businesses and customers.
It depends. A change to ESL is an investment. But there are different factors to be incorporated here. For example, there are tax advantages like depreciations. There are also obvious and easy trackable savings like printer for paper labels or the paper itself. Also, rental models are possible – which does not reduce the overall burden but breaks it down into smaller pieces. A very small store (e.g., 1500 ESLs) can implement ESL for a price of about 15 pounds per day. Depending on the store size it can be up to 80 EUR / Day. What is not included in this cost-benefit calculation are the various time savings for your staff – which easily sums up to 1hr per day. Promotions can be run, reliably run, started, and managed by a central category management team. Which makes negotiations with manufacturers significantly easier. Customers will never get disappointed every again. New and not yet fully trained stuff is way less likely to make mistakes. In those countries where shelf compliance will become local law that is not the least reason to invest in ESLs.
All labels are connected to the central stores system and are centrally managed. The system provides real-time updates. Through a wireless connection, ESLs can be updated remotely and in real-time. This connectivity allows retailers to change prices, update product information, or launch promotions across multiple ESLs simultaneously, ensuring consistency and accuracy.
From shelf monitoring to product picking, Panasonic's ESL solution combines the Internet of Things with a cloud-based platform to make not only stores more efficient, but your technology easily scalable, ultra-secure and future-proof too.
ESLs contribute to a more interactive shopping experience. Customers can easily read product information, compare prices, and identify promotions without having to search for staff assistance. ESLs can also be used for digital campaigns promoting social channels, logos or QR codes linking to recipes for example.
Overall, ESLs offer a range of benefits, including operational efficiency, cost savings, improved customer experience, and the ability to implement more dynamic and responsive pricing strategies in the competitive retail landscape.
No, the shop integration works seamlessly within one day. Your daily business is not affected by the integration.
All kinds of shops can benefit from ESLs from convenience stores, garden centers, fashion stores, DIY, to petrol stations and many more.
Yes, the integration with your local POS can be part of the package.
2 colour patterns
Flexible range
Dual radio
Suitable for all light conditions
Easylock® guaranteed anti-stress position
Low power consumption
5-year battery life
| | |
| --- | --- |
| NFC | 1.6", 2.2", 2.6", 2.7", 3.7", 4.2", 4.5", 5.9", 6.0", 7.4", 12.2", Fashion tag 1.6", Fashion tag 2.7" |
| Flash capability | 1.6", 2.2", 2.6", 2.7", 3.7", 4.2", 4.5", 5.9", 6.0", 7.4", 9.7", 12.2" |
| Frequency | 2.4 GHz & SubONE: 1.6", 2.2",  2.6", 4.2", 7.4", 12.2" 2.4 GHz: 3.7", 4.5", 5.9", 9.7 SubONE: 6.0", Fashion tag 1.6", Fashion tag 2.7" |
| Easylock Protection | 1.6", 2.2", 2.6", 2.7", 3.7", 4.2", 4.5", 5.9", 6.0"  |
| Display Colors | black, white, red, yellow: 1.6", 2.2", 2.6", 4.2", 7.4", 12.2"  black, white, red: 2.7", 3.7", 4.5", 5.9", 6.0", 9.7", Fashion tag 1.6", Fashion tag 2.7" |
| Size | 1.6", 2.2", 2.6", 2.7", 3.7", 4.2", 4.5", 5.9", 6.0", 7.4", 9.7", 12.2", Fashion tag 1.6", Fashion tag 2.7" |