Line-up of professional 4K & HDR Ready digital cinema cameras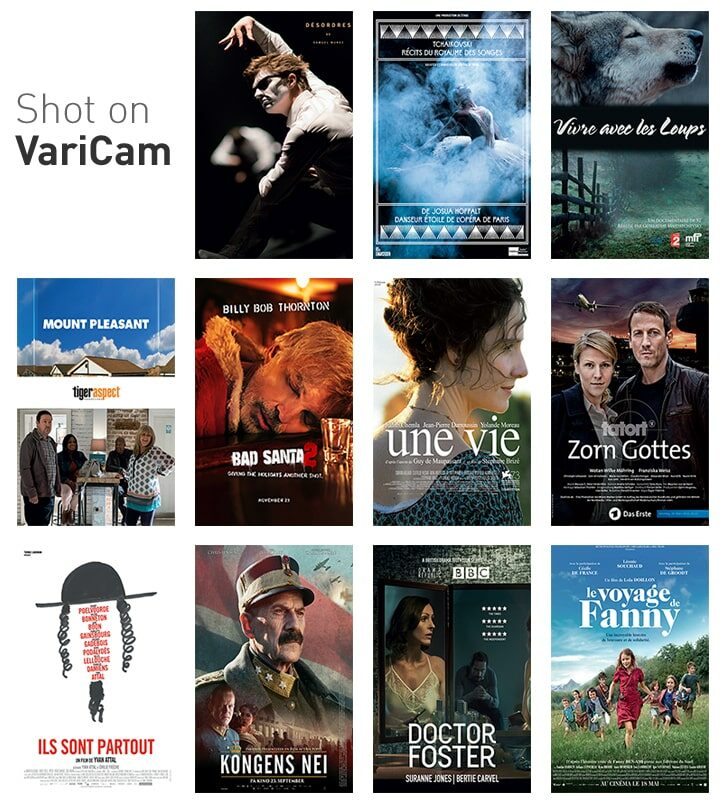 VariCam
The VariCam line-up of large-sensor production cameras are the ideal solution for feature, television, commercial, documentary and live events production. Each VariCam features the same Super 35mm, true 4K sensor that supports both native 4K and High Dynamic Range (HDR) content capture thanks to its 14+ stops of dynamic range.
A key and unique feature of the VariCam line-up is the dual-native ISO sensitivity of 800 and 5000. By maintaining the same signal-to-noise ratio at both 800 and 5000, the VariCam allows you to produce incredibly clean images in lower-light conditions whilst maintaining the full 14+ stops of dynamic range at both ISO levels.
The flagship VariCam 35 35 features a Super 35mm, true 4K sensor with a wide colour gamut, and can support a broad array of codecs and formats including Apple ProRes and Panasonic's 4K-capable AVC-ULTRA codecs. The design of the VariCam 35 is modular, so you can separate the camera head from the recorder module with an optional 5 or 20 metre cable extension. 
The lightweight and compact VariCam LT has a single-body design that's perfectly suited for handheld, Steadicam, jib, crane and shooting applications. It comes with an EF mount that can be changed to an optional PL mount and IR shooting capability.
The VariCam Pure camera system has been designed by both Panasonic and Codex to capture the highest quality images in 4K RAW at up to 120fps. The VariCam Pure uses the VariCam 35 modular design including the same front-end and the recorder module uses Codex's industry-standard Production Suite workflow.

Product
4K Production Camera with award-winning Super 35mm MOS sensor and dual-native ISO settings of 800 and 5000